MILESTONES | JAPAN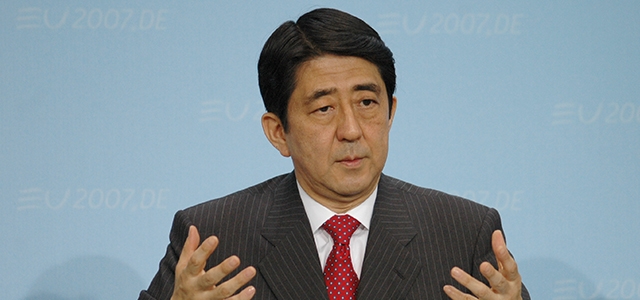 ---
Japanese prime minister Shinz Abe greeted his Indian counterpart, Narendra Modi, in late August in the city of Kyoto, where the two leaders toured temples and posed for pictures before returning to Tokyo for four days of diplomatic talks. Those meetings concluded with Japanese commitments to increase its India-bound foreign direct investment, to share military-related technology and to invest $34 billion in infrastructure-related projects in India over the next five years.
India, in return, agreed to resume rare-earth mineral exports to Japan and simplify trade and investment procedures for Japanese companies. Beyond these commitments, the leaders' joint statement following the talks expressed optimism about the future of their countries' economic relationship.
That optimism, if maintained, might generate long-term benefits. Japan's population is aging, and its companies need to find new workers and new markets to continue to grow. India, on the other hand, needs to attract investment to revive growth and create jobs, particularly for its young workers. More than half of the country's population is under 30.
The countries also share a high-priority foreign policy concern, both having territorial disputes with China in the South China Sea. At the same time, India and Japan must proceed carefully, as China is still the number-one trading partner for both countries.
India has promised a "red carpet" rather than "red tape" for Japanese companies investing in India. Streamlining the country's infamous bureaucracy, however, will not be easy. India ranked 134 of 189 countries in the World Bank's 2014 Ease of Doing Business report, falling from 131 in 2013.
Japan, on the other hand, must determine how much it is willing to compromise for better relations. During the talks in Kyoto, Abe and Modi failed to reach an agreement on nuclear energy, a key issue for both countries. Still, the optimism alone represents progress, writes University of Adelaide Center for Asian Studies professor Purnendra Jain, in a recent blog post. "Although no big announcement resulted from Modi's visit to Japan, the warmth of his reception signals the trip was a huge symbolic success."