Grassroots anti-corruption movement promises new era of transparency.

---
---
Corruption has long been part of the cost of doing business in Latin America. Yet new scandals coupled with the region's economic slowdown have unleashed a wave of protests demanding greater accountability. Analysts say the current unrest may finally force governments to implement new laws and regulations to boost transparency, potentially changing the region's business environment. Next year could mark an important turning point.
Latin American GDP growth is declining. The UN Commission for Latin America and the Caribbean (Eclac) predicts regional growth of just 0.15% this year, compared with 4.6% average growth from 2003 to 2008. Brazil, the region's largest economy, could post a nearly 3% GDP contraction this year and shrink another 1% in 2016. And Venezuela, whose failed economic policies prompted a 4% GDP contraction in 2014, is in for further declines in 2015–2016.
What we've been watching is a change in risks for companies engaging in corruption.

~ Joel Turkewitz, World Bank
The bleak economic outlook has made the region's governments less popular. A poll by Chile-based Latinobarómetro showed average government approval ratings in Latin America at 47%, down from 60% in 2009. Recent corruption scandals will continue to erode support into 2016, as governments seek to maintain credibility and tackle the political backlash.
"PEOPLE ARE DISGUSTED"
In Brazil, an ongoing scandal has grabbed international headlines. Lawmakers and government officials are alleged to have taken an estimated $5 billion in kickbacks from construction companies for approving overpriced contracts at state-owned oil company Petrobras. Several key officials, including leaders of both houses of Congress and a former president, face charges. Protesters are calling for president Dilma Rousseff's impeachment.
A 2010 report by the Federation of Industries of the State of São Paulo estimates corruption costs Brazil 1.4% to 2.3% of its GDP annually.
Among companies implicated in the kickback scandal are Brazilian construction giant Odebrecht, which has received large infrastructure contracts from Petrobras, and Britain's Rolls Royce, which supplies power turbines for offshore oil platforms. Petrobras's investment budget was slashed by 30% for 2016, to $19 billion. Falling oil prices, a weakened currency that slipped 35% against the dollar this year, and a sovereign downgrade in September that boosted borrowing costs were other factors in the cut.
"I have never felt, in 35 years of studying Brazil, less confident of what is going to happen," says a US-based analyst who asked not to be named. "People are disgusted by political corruption, but whether or not there will be a direct path to deep reform is not at all clear," she adds, noting that opposition leaders who spearheaded the corruption investigation are now being implicated as well.
Brazil's Clean Company Act of 2014 may be a first step toward greater transparency. The law makes companies responsible for corrupt practices by their employees, penalizing both those giving and taking bribes. Meanwhile, in Mexico, where corruption allegations are pending against president Enrique Peña Nieto and his wife, Congress is pushing anti-corruption reforms including a new system where several government agencies and the judiciary jointly oversee corruption cases.
STRONGER INSTITUTIONS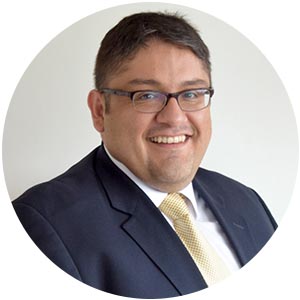 Corruption scandals are not expected to affect Mexican growth, however, with GDP predicted to expand 3.5% this year on the heels of a US recovery and the results of reforms that include opening state-owned oil company Pemex to private investment.
"Transparency is the first step in combating corruption, but it doesn't guarantee anything unless there is an end to impunity," says Marco Fernández, researcher at México Evalúa, a public policy think tank in Mexico City, and professor at Mexico's Instituto Tecnológico de Monterrey. "If these new legal frameworks are not accompanied by a strengthening of institutions that enforce laws, we won't get very far," adds Fernández, who has consulted on corruption issues for the Inter-American Development Bank, the OECD and the United National Development Programme. He advises that anti-corruption agencies be staffed primarily by technical experts.
"In the developing world, corruption is public enemy number one," World Bank Group president Jim Yong Kim said at an anti-corruption event in 2013. The World Bank estimates as much as $1.5 trillion is lost to corruption worldwide each year. Joel Turkewitz, program coordinator for the regional governance hub at the World Bank, says the problem includes not only payoffs but also deeper, institutionalized inequalities, like trade and tax policies "that are shaped to benefit particular groups."
Turkewitz feels there is a growing disincentive to engage in corruption globally. "What we've been watching is a change in risks for companies engaging in corruption," he says. He noted the risk of both market liability and criminal liability, including threats of prosecution in other jurisdictions. He points to the UK's bribery law, which "for the first time makes an affirmative responsibility for companies to know what their partners are doing since they can be held liable for their actions." Turkewitz predicts similar steps will be taken in Latin America.
GOOD BEHAVIOR
Transparency is the first step in combating corruption, but it doesn't guarantee anything unless there is an end to impunity.

~ Marco Fernandez, Mexico Evalua
The focus has been primarily on Brazil and Mexico, but Guatemala offers hope that Latin America may be on a new path. Following a corruption scandal earlier this year in which president Otto Pérez Molina and other officials were accused of implementing a bribery scheme at the customs bureau, Guatemalans took to the streets to protest. Perez stepped down and is now in jail, along with his vice president, awaiting trial. The movement has spread to neighboring Honduras, with calls for president Juan Orlando Hernández to resign amid a scandal involving corruption at the Social Security Institute.
"I believe that what appears to be a rise in corruption in recent years is actually the result of reforms and changes implemented mainly in the last 15 years that are starting to show positive effects," says Alejandro Salas, regional director for the Americas at Transparency International. Salas contends corruption is more visible today on account of laws providing greater access to public information, the use of technology for e-government, improved procurement systems, availability of social media as an alternative information channel, and the sophistication of organized civil society. These factors, he says, are "making it increasingly easier to detect corruption, talk about it and stress the damaging effects it brings."
How business will react to the changing environment is yet to be seen, as many new laws and regulations won't go into effect until next year. Salas believes companies will react differently. Some, he says, may take their investments elsewhere. Some may view the push for greater accountability with optimism, while still others­—along with some governments­—may take an opportunistic approach and seek to differentiate themselves from other players in the region by playing fair.
"Good behavior is good business," said Ban Ki-moon, UN secretary-general, last year. "Business groups can convert anti-corruption action into firm support for sustainable development." In Latin America, it seems the message is being heard loud and clear.