MILESTONES: FINLAND
By Paula L. Green
Even though the financial fortunes of mobile-phone manufacturer Nokia continue to weaken, Finland is not letting go of its reputation for technological innovation.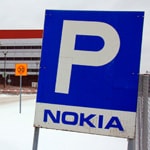 The Nordic country seems intent on sustaining the type of policies first laid down in the early 1980s that aim to nurture the development of technology companies and maintain its own financial stability. Earlier this year, the enterprise and innovation department at Finland's Ministry of Economic Affairs set up a $1.3 billion program to help foster start-up companies.
But to avoid adding to a budget deficit resulting from Europe's ongoing financial crisis, Finland is turning to private investors to share the risk. The venture capital program aims to incorporate approximately 10 funds, which in turn will invest in about 100 companies and create 6,000 jobs over five years.
Each year the government will reallocate approximately $26.4 million of existing monies through Tekes, the Finnish Funding Agency for Technology and Innovation, into start-up funds. The government's involvement will help investors by boosting the size of the funds and their potential profits. Any losses in the start-up funds will be split between the government and private investors.
The Finnish government will also channel $39 million each year into developed companies through Suomen Teollisuussijoitus, also known as Finnish Industry Investment.
Finland's ability to nurture innovative and successful technology companies was on display at an event held this spring in New York City by the Permanent Mission of Finland to the United Nations. Seven companies—including video game developer Rovio Entertainment; mobile-game maker Supercell; and Conmio, producer of a digital publishing platform—laid out the notable growth they achieved while calling Finland home.
"We have no oil or gas. So we had to learn to be smart and quick," Finnish consul general Jukka Pietikäinen said as he explained the country's adeptness in innovation and technology. "And if things go wrong, we're ready to take action."