UNITED STATES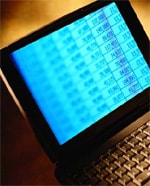 Accounting by numbers: Proponents of global standards say they reduce costs.
More than 100 of the largest US public companies could be using international accounting standards by the end of next year if the Securities and Exchange Commission pushes ahead with a plan that reflects the increasing integration of the world's capital markets.
Under a proposal that brings the United States a step closer to the European Union and dozens of other countries that are already using the International Financial Reporting Standards (known as IFRS), the SEC also laid out a timetable for all other US companies to shift from the US Generally Accepted Accounting Principles (GAAP) by 2016.
The commission was expected to hold a 60-day public comment period this fall on the so-called "road map" for conversion after voting unanimously on the proposed timeline in late August. While the conversion will undoubtedly be accompanied by substantial set-up costs and produce additional revenue for accounting firms, analysts also say the shift is inevitable. "It's necessary in order for the United States to be competitive," says David Kaplan, international accounting consulting services leader at PricewaterhouseCoopers. "It's a positive move and has a number of long-term advantages."
Once the initial cash outlays are made, the use of one set of accounting standards will reduce costs for corporations and provide more transparency for global investors and company stakeholders. Considered more flexible, the international standards include 2,500 pages of rules while US GAAP weighs in at 25,000 pages, Kaplan says.
The SEC proposal would give a small group of about 110 large companies the option to use the international rules for financial statements issued after December 15, 2009. The US agency would then carry out an evaluation in 2011 and decide whether to mandate their use. As laid out now, the road map uses the 2014 financial statements as the deadline for large US companies, with smaller firms following in 2015, and the smallest—and most numerous—following in 2016.
Paula L. Green