United States
By Gordon Platt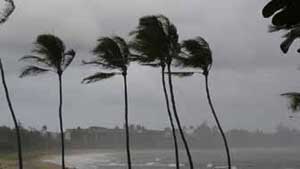 All change: Climate risk moves up the corporate agenda
The US Securities and Exchange Commission opened a can of worms with its decision to require companies to consider the effects of climate change when disclosing business risks to investors. It was a can that needed opening, however, in fairness to investors and to the long-term benefit of the companies themselves. Last month the SEC published an interpretive release to provide guidance to US public companies on the commission's existing disclosure requirements as they apply to climate change. It is intended to help the companies understand and satisfy their disclosure obligations under US securities laws and regulations.
SEC chairman Mary Schapiro made it clear that the guidance does not mean that the commission is taking a position on climate change or global warming or its causes. The SEC is not imposing any new legal requirements, but the action was a milestone in that it could be the first step toward wider sustainability reporting. When deciding what information to include in corporate filings, companies should be aware of existing laws and regulations and how they affect their business. They need this information to guard their reputations and to manage risks.
In a 3-to-2 vote along party lines, with Republicans in the minority, the SEC said companies should also consider the impact of international accords and indirect consequences of regulation or business trends. And, in what some lawyers say is most important, companies will need to assess the physical risks of climate change.
While collecting more data will have its costs, it will be even more costly for investors and companies to ignore material risks. Since a relatively small percentage of companies were making voluntary climate-related disclosures prior to the SEC ruling, the commission was right to issue some warning signals. What are needed next are some clearer standards for companies to use to measure the amount of greenhouse gases they are emitting.