MILESTONES: US
By Valentina Pasquali
In June, US regulators took yet another step in the slow but steady implementation of the Wall Street Reform and Consumer Protection Act of 2010, also known as Dodd-Frank.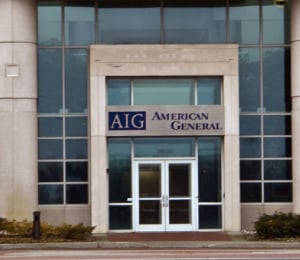 AIG to face stricter Fed supervision following newfound SIFI status
For the first time, the Financial Stability Oversight Council (FSOC), created by Dodd-Frank, designated certain nonbank financial institutions as Systemically Important Financial Institutions (SIFIs). Since their size presents a risk to the entire financial system, these companies will now be brought under the stricter supervision of the Federal Reserve.
"Designation effectively means enhanced prudential regulation," says Isaac Boltansky, an analyst with Compass Point Research & Trading. This may take a variety of forms, says Boltansky, from higher capital standards to leverage limits and living will mandates.
Among the first firms to be selected for special treatment are Prudential Financial, GE Capital and AIG. The latter was brought to its knees by the 2008–2009 financial crisis and ended up needing a $182 billion government bailout.
"The council took another important step forward by exercising one of its principal authorities to protect taxpayers, reduce risk in the financial system and promote stability," Jack Lew, US Treasury secretary who heads the FSOC, commented in a statement.
But the move is not without its critics. "It took them three years to finalize it," says professor Cornelius Hurley, director of the Center for Finance, Law & Policy at Boston University. "But if these institutions were so threatening, why so long? It trivializes the idea of emergency."
Another criticism, coming predominantly from conservative circles, is that the SIFI designation could unfairly benefit those companies that receive it, because it stands as an unspoken guarantee that the government will come to their rescue should they find themselves in trouble. "This process will extend the idea of 'too big to fail' from banks to industries that were never before afflicted with it," says Peter Wallison, a fellow in financial policy studies at the American Enterprise Institute in Washington DC. "This will have serious adverse consequences for competition, with the large firms able to out-compete their smaller rivals," adds Wallison.