Over the past year, a record number of developing countries enacted the kinds of reforms recommended by the World Bank to make it easier to do business.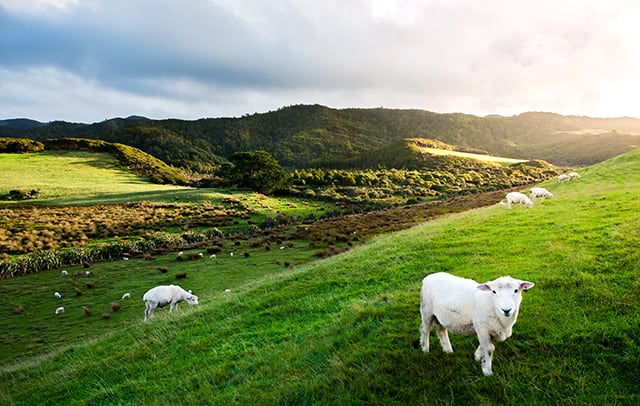 Developing countries are getting down to business. According the World Bank Group's Ease of Doing Business Index for 2017, a record-breaking 137 nations out of 190 have implemented key reforms to deregulate their economies and improve their business climates. Low- and middle-income countries delivered more than 75% of last year's 283 reforms.
"Simple rules that are easy to follow yield direct economic benefits—more entrepreneurship, more market opportunities for women, more adherence to the rule of law," notes Paul Romer, World Bank chief economist and senior vice president.
New Zealand is at the top of the ranking, replacing Singapore—now in second place—followed by Denmark, Hong Kong, South Korea, Norway, United Kingdom, United States, Sweden and Macedonia. The most improved nations were Brunei Darussalam, Kazakhstan, Kenya, Belarus, Indonesia, Serbia, Georgia, Pakistan, the United Arab Emirates and Bahrain.
Middle Eastern and North African countries have adopted the highest number of reforms since 2009, says Rita Ramalho, manager of the World Bank–International Finance Corporation's Doing Business project: "Their acceleration of business reform activity is noteworthy, considering the severity of challenges faced by many governments in the region."
Ghiyath Nakshbendi, a professor of international business at American University in Washington, is not surprised: "Countries like the United Arab Emirates and Bahrain strongly advocate improving their score on the 'Doing Business' platform. They are doing a phenomenal job in improving transparency."
Such top improvers could provide a blueprint for other challenged economies, Nakshbendi says: "Many countries in the Gulf Cooperation Council and others like Russia, Iran, Nigeria and Venezuela, to name a few, are the most motivated to improve their business conditions in order to alleviate the heavy reduction in their revenue due to the drastic decline in the price of oil."
Their priorities should be clear, says Nakshbendi: "Fighting corruption is an urgent need, as well as simplifying the tax system and providing a better climate for FDI."