MILESTONES

By Valentina Pasquali

Ever since Ral Castro took over from his brother Fidel in 2008, he has been opening up Cubas struggling centralized economy. Though the ongoing liberalization process is gradual and aimed at preserving the political status quo, experts say it is nevertheless significant.

They are by far the most far-reaching reforms undertaken since the nationalization of the economy in the early 1960s, says William LeoGrande, professor of government and a specialist in Latin American politics at American University in Washington, DC.
The Cuban leadership, like the Chinese and Vietnamese before, has concluded that the Soviet-style model of central planning does not work, and it is serious about replacing it with a new version of socialism that gives a much more prominent role to market mechanisms and the private sector.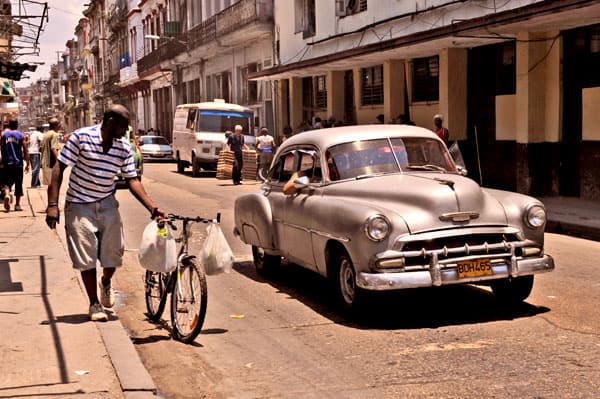 Two or four wheels: More Cubans can now buy new imported cars

In December 2013, for example, Havana overhauled the car market, allowing all Cubansand not just well-connected citizens with an official authorization, as the case was previouslyto buy new imported vehicles. Furthermore, the government loosened certain restrictions on loans to individuals and small businesses.
Opportunities have increased; you can see it all over Cuba, says Richard Feinberg, professor of international political economy at the University of California San Diego. People of very modest means are starting small-scale businesses, middle-class citizens are opening up nice restaurants, bed & breakfasts, taxi services and accounting firms.
To be sure, one should not mistake this for a drive toward full-blown capitalism. It is an attempt to make Cubas economy sustainable and to preserve what Cubans regard as the most significant achievements of the revolutionfree healthcare, free education and a social welfare system unparalleled in the developing world, says professor LeoGrande.