The cost of the EpiPen triggers debate on drug pricing in the developed world.
The price of EpiPen, Mylan's most profitable auto-injector drug, which treats life-threatening allergic reaction, rose dramatically from around $100 in 2009 to more than $600 this year—and triggered a global debate on drug-pricing policies and the state of leadership in pharmaceuticals.
Several factors have complicated the case for Bresch and her company. Mylan's executives' pay packages grew substantially recently, tied to corporate profits and the EpiPen's price spike. Also, the company asked the US government to add the drug to the "preventive list," which, if approved, would eliminate insurance co-pays and expand the usage of the drug.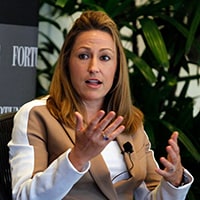 Bresch and Mylan are not the only names recently under scrutiny. Martin Shkreli, the CEO of Turing Phamaceuticals, which develops life-saving AIDS drugs, was heavily criticized at the end of last year for his pricing strategy and subsequently arrested for financial fraud. President Obama, presidential candidates, and members of Congress have been calling for inquiries into pharma pricing practices and regulatory reform.
Drug pricing in the developed world is part of the bigger problem of rising healthcare costs. Although drugs are only a small fraction of the total cost of healthcare, pharmaceutical and biotech companies have been increasingly criticized, especially during election cycles.
"Unfortunately, pharmaceutical and biotech companies have done a very poor job at explaining how risky their business model is and at presenting their value proposition," notes Gad Berdugo, managing partner of Explorium Capital, an investment advisory firm in the life sciences sector, adding that he doesn't see significant change on the horizon. "Pharma and biotech prices will most likely adapt to reflect the new era of market forces driven by personalized medicine and prices will remain high."