From GFMag.com Economic Database



UAE Tops The List Of Simplest Corporate Tax Regimes

In addition to rates (see


cover story


), another factor of importance to companies in managing international taxes is the amount of time and effort spent on tax compliance and reporting. According to the latest PwC ranking, the UAE has the worlds simplest corporate tax regime while Venezuela has the most burdensome. Ireland has the simplest in Europe, Canada in North America, and Chile in Latin America. In Asia-Pacific, Australia has the simplest tax regime for companies.

Valentina Pasquali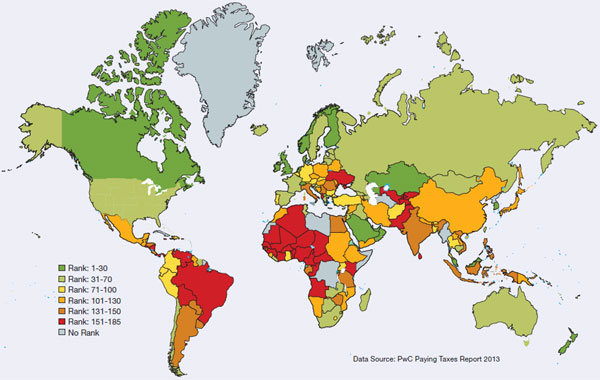 From GFMag.com Our online readers have their say



In the second half of 2013, what will be the dominant factor affecting the global economy?