Burkina Faso - There's been big change in the small country of Burkina Faso. On November 29, the West African nation of 17 million held its first free elections in almost three decades.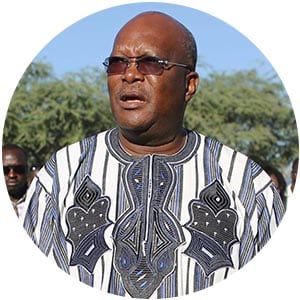 New president Roch Marc Christian Kaboré, a former banker and prime minister, replaced Blaise Compaoré, the military dictator overthrown last year by popular protests after 27 years in power.
Kaboré, once an ally of the former ruler, faces a daunting task, says Cynthia Ohayon, a Burkina Faso analyst at International Crisis Group: "He will need to meet high popular expectations for change, social justice and economic development, with state coffers that are almost empty." She says that will require him to adopt a new constitution limiting the powers of the president, appease powerful trade unions and depoliticize the military—all while fighting corruption. "Kaboré is a skilled politician with a very professional team of people behind him, but there will be a temptation to re-create a system similar to Compaoré's, in which one clan dominates political and economic life," she says.
François Conradie, political analyst at NKC African Economics, sees a return to the past as unlikely. "The fact that Kaboré comes from Compaoré's inner circle but was his main enemy in the last year of his reign is a positive," he says, "as it means that some continuity in government will be maintained, but that the worst excesses in terms of corruption and arbitrary rule do not threaten to return." The new president takes office with solid business connections and good relations with foreign governments, he adds.
One of Kaboré's key objectives, according to Michael Kevane, associate professor of economics at Santa Clara University in California, should be to encourage "the banking sector to lend more broadly across the economy, not just for real estate development and consumer durables."
Burkina Faso's biggest challenge is "to move from a bifurcated economy with millions of single-person, informal firms and a handful of larger multinational companies to a more robust economy of medium-sized firms exporting services and processed agricultural goods." Kabore's combination of insider-outsider experience in business and government might be just what it takes to move the nation ahead.