DEAR READER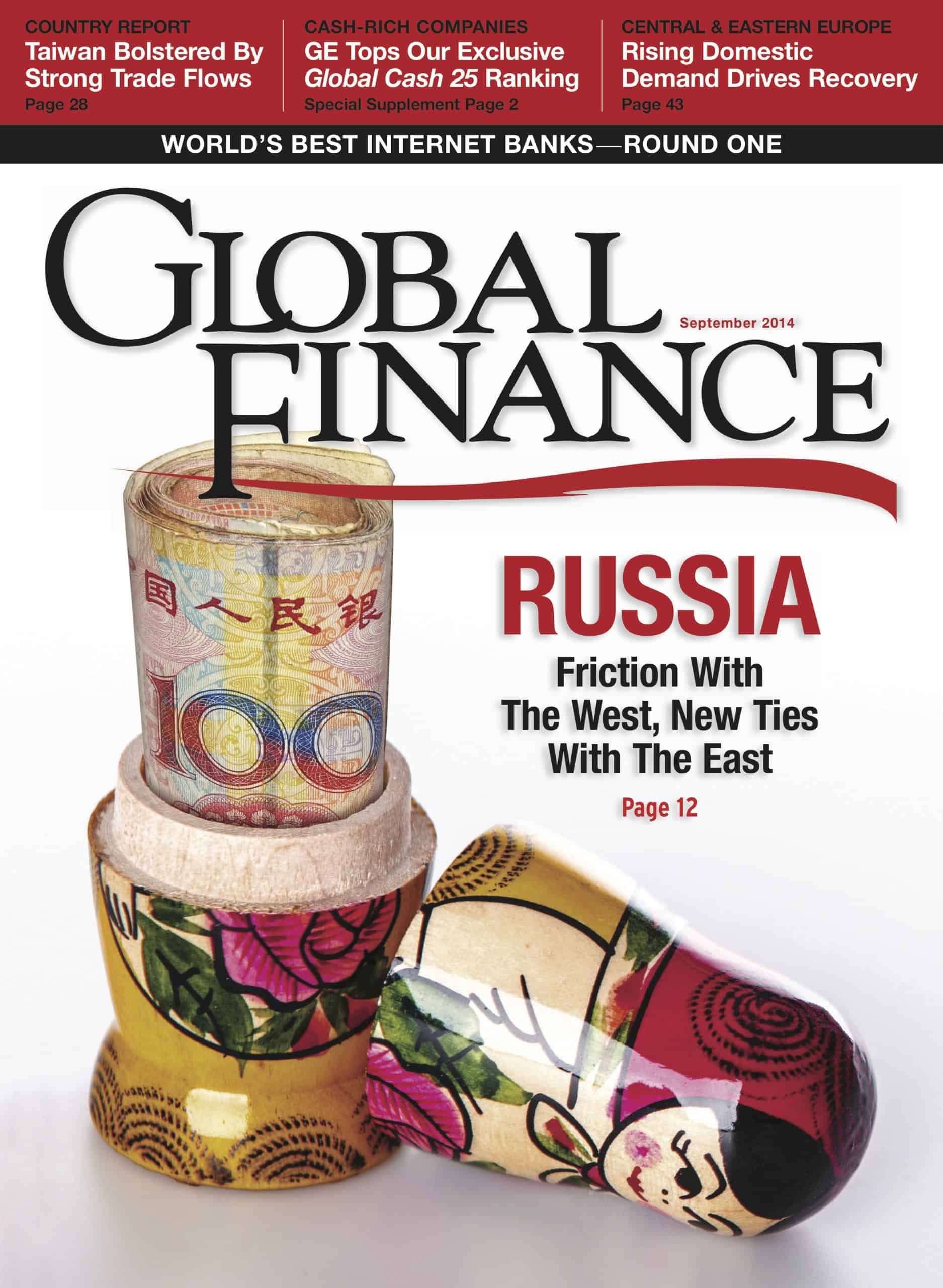 SEPTEMBER 2014 | VOL. 28 NO. 8
Do ongoing conflicts and increasing geopolitical tensions represent a threat to globalization, or are they simply redesigning the map of the world? Answering a question posed by Thomas Friedman of the New York Times about the possible "disintegration" of the post– World War II order, US president Barack Obama said recently that "you can't generalize across the globe because there are a bunch of places where good news keeps coming," and added "but I do believe that what we're seeing in the Middle East and parts of North Africa is an order that dates back to World War I starting to buckle."
Regardless of the historical and political aspects, recent conflicts have led to a slowdown of globalization—and of trade in particular. In that respect, economic sanctions have had an impact whose full effect is yet to be felt. Sanctions have become a tool of global politics to an extent not seen before. RBC Global Asset Management chief economist Eric Lascelles notes that "global export growth has recently lost steam," after being "an unstoppable freight train over the past several decades." This trade deceleration reflects, according to Lascelles, equal parts structural and cyclical impacts. Among the former is "a subtle trend toward protectionism and geopolitical conflict," and we believe that trend is only in its early stages.
Our cover story on Russia is an attempt to understand and analyze these developments. At a time when tensions between Russia and the West are increasing, we evaluate what the country's economic strategy looks to be going forward. The recent $400 billion, 30-year energy agreement announced with China is a clear sign that Moscow is shifting its economic focus toward Asia and the BRICS countries. At the same time, the BRICS have announced further plans for the New Development Bank, the first international, multilateral institution to be controlled by developing countries. It will be based in Shanghai.
In addition, in this issue we present our second annual Global Corporate Cash Survey, our unique annual ranking of the top 25 global public companies by cash on balance sheet. The list is led by General Electric and sees Malaysian firm Petronas in the top five.

Andrea Fiano | Editor
afiano@gfmag.com