Nobuaki Kurumatani, a former banker experienced in restructuring distressed companies,will be the first outsider to run the electronics giant in more than 50 years.
Toshiba, the Japanese electronics giant once renowned for its high-end TVs and laptops, is now dealing with the fallout from a devastating accounting scandal and a series of poor business decisions. The dream of becoming the world's largest builder of nuclear reactor facilities, in particular, turned into a nightmare shortly after its 2015 acquisition of Westinghouse Electric Co. In March 2017, the American nuclear power company had filed for bankruptcy, forcing Toshiba to post fiscal-year net losses of $8.8 billion dollars and pushing it to the brink of delisting from the Tokyo Stock Exchange.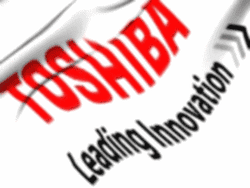 To turn things around, the 143-year-old conglomerate announced the appointment of Nobuaki Kurumatani, a former banker experienced in restructuring distressed companies, as its chief. The 60-year Kurumatani, who is leaving the president's post at the Japanese arm of equity firm CVC Capital Partners, will start his new job in April. He will be the first outsider to run the company in more than 50 years.
"I think the Japanese corporate culture is opening up," says Damian Thong, head of Asia technology research at Macquarie Capital Securities. "A growing number of firms have embraced change in the face of [technological disruption] and competitive pressures."
Even so, the appointment of a restructuring expert does not necessarily portend that the company will be sold off piecemeal.
"Rather than let Toshiba be broken apart and the resources reallocated," Thong says, "the outsider is committed to holding the group together."
This view is not universally held.
"While Toshiba's new CEO may seem an 'outsider' in Japanese terms, we cannot push this too far," says human-resource management professor Chris Rowley of Cass Business School in London. "On the other hand, Kurumatani used to be a vice president at Sumitomo Mitsui Banking Corp., one of Toshiba's main creditors."
The first item on Kurumatani's agenda will be to cover the loss from the nuclear gamble by ensuring the smooth sale of Toshiba's $18 billion memory-chip unit to a group led by U.S. investor Bain Capital.
"However, reviving Toshiba's reputation for technological innovation and good corporate governance will prove even more challenging," says Rowley.
The question remains what kind of company will be left once Toshiba—which plans on refocusing on social infrastructure such as traffic-control systems and elevators—has shed all the businesses it is best known for.
"The world has been moving on quickly even while Toshiba has struggled with its issues," says Thong. "With the sale of the memory unit, it is not clear that Toshiba has adequate foundations for strong, long-term growth."