Russian Central Bank Governor Elvira Nabiullin deftly responded to Western sanctions over the war in Ukraine but it hasn't been enough to save the ruble.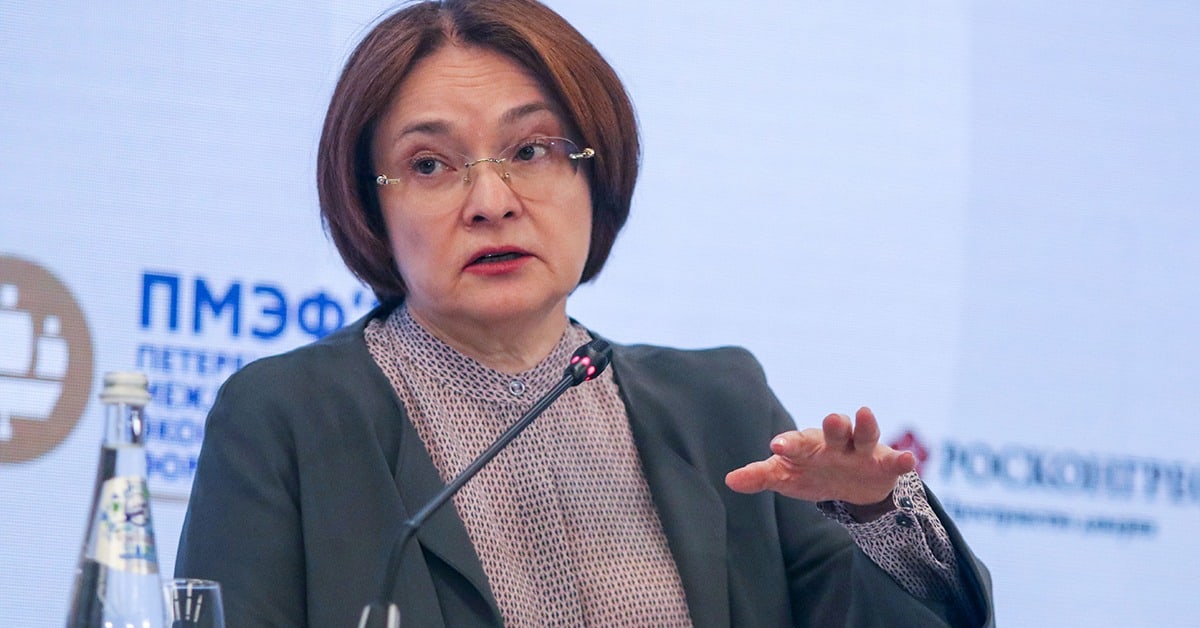 Russia's top economic officials, known as cosmopolitan liberals in better days, have kept a low profile since their boss, President Vladimir Putin, invaded Ukraine 18 months ago. Central Bank Governor Elvira Nabiullina lost that luxury due to a plunging ruble.
As the national currency dipped below 100 to the dollar in mid-August, Putin's economic adviser, Maxim Oreshkin, pointed the finger at the soft-spoken 59-year-old central banker. "The main source of a weakening ruble and rising inflation is lax monetary policy," he wrote on the state news service, TASS.
Popular jingoist TV commentator Vladimir Solovyov also piled on. "Every other country is laughing at us because of our central bank's brilliant policies," he said. Moscow pundits started to wonder how long Nabiullina could keep her job.
The criticism was unjust. Nabiullina has been a consistent hawk during 10 years at the bank's helm. Russia's prime interest rate was 8.5%, with inflation around 3%—hardly lax. The ruble's slide is driven by falling oil and gas export revenue and rising imports as the country navigates sanctions.
Nabiullina responded to her critics within a few days. "Different conspiracy theories arise when the ruble weakens," she told a financial conference. "You have to look first at the dynamics of foreign trade."
Nonetheless, she hiked interest rates to 12%. Putin signaled his support by having Nabiullina in for a public meeting at the Kremlin. His minions let it be known they were "advising" importers to convert more of their take into rubles and mulling more formal capital controls.
That flurry of activity pulled the ruble back up to 95 to the dollar. It's still down more than 20% this year.
Nabiullina looks steady in her chair for now. "Putin seems generally unwilling to change his team while the Ukraine conflict is ongoing," says Tom Adshead, director of research at Macro-Advisory.
She may be wondering if she still wants it, however.