MILESTONES: UNITED STATES
By Paula Green
US tech firms, including Google And Twitter, are taking advantage of a new model for accounting and tax services.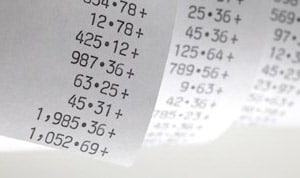 A stripped-down, low-cost solution is gaining in popularity among Silicon Valley tech firms weary of paying their external accountants hefty fees for tax preparation and consulting work that tally more than the expected hours—and may even be unnecessary.
At least one US firm is laying out a new business model for corporations that need outside tax support. Based in the heart of Silicon Valley, VPTax claims it can offer corporates the stripped-down service with all the expertise and added value of a larger firm. The firm boasts a client list ranging from tech giants to Silicon Valley start-ups as well as larger manufacturing companies from around the world.
Formerly a partner at KPMG, VPTax principal Tom Brehmer says the business model used by the large accounting firms generates excessive fees, and clients end up in the hands of junior accountants that handle much of the work. This model does not deliver value for clients, particularly for growth companies with more modest tax bills, says Brehmer.
But Wayne Shaw, governance professor at Southern Methodist University's Cox School of Business, is unconvinced. He questions whether an accounting firm outside the Big Four would have the critical depth needed to understand today's complex web of US and international tax regulations. "It's not just a knowledge of the rules today, but planning for tomorrow," says Shaw. "The smaller firms don't have the same bench to turn to. They don't have the same reach around the world as the big firms, which have people to turn to for slivers of information."
Yet VPTax is so confident of its ability to deliver that its services carry a built-in penalty. If the company cannot deliver a corporate tax return to a company based in the United States within 10 days, it will provide a refund for each day over the 10-day deadline. And to minimize costs for corporate financial officers, the accounting firm offers a fixed formula for pricing.