NEWSMAKERS
KA Badarinath
World powers represented by US, EU and Japanese trade ministers openly disliked him. They held 60-year-old Indian trade minister Anand Sharma squarely responsible for holding up the World Trade Organization's Doha Development Agenda discussions at the five-day ministerial conclave in Bali in 2013.
However, Sharma was given a clear brief from Indian prime minister Manmohan Singh: Don't yield on maintaining food security guarantees in India to feed over 820 million needy people; support for subsistence farmers is non-negotiable. True to the mandate, Anand Sharma eventually had his way. Under the terms of the Bali Package—agreed to at the enclave—India and several other countries, like Brazil, South Africa and members of the G-33, can provide food grains to their four billion citizens at below market price.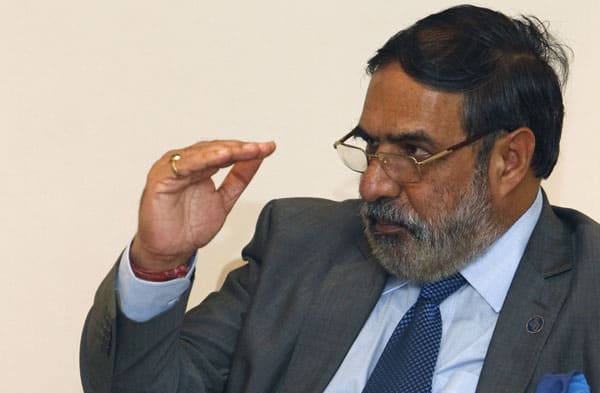 Sharma wins concessions on food security
Subsidized food may or not make good business sense. Nonetheless, India's Commerce and Industry minister was ready to ditch the Bali Package if he couled not secure the clause on subsidized food, which was ultimately incorporated into the final communiqué.
His position during the talks? "No deal was better than a bad deal."
Sharma was accused of risking the global deal on trade for potential political dividends during India's parliamentary elections next May. Providing food security has become an electoral plank of the ruling Congress regime in India. Sharma rebutted the accusations, saying: "This [food security proposal] is an old proposal—[around] since 2005—and India has not suddenly remembered that there are going to be elections and pulled the rabbit out of the hat."
A member of the Indian parliament's upper house (Rajya Sabha), Sharma is regarded as one of the few efficient ministers in the United Progressive Alliance government. He is known for his work in attracting investments and enhancing India's trade. In 2012 he led a 120-member business delegation to Pakistan, with which India has border disputes, to secure trade and investments.