Milestones | Colombia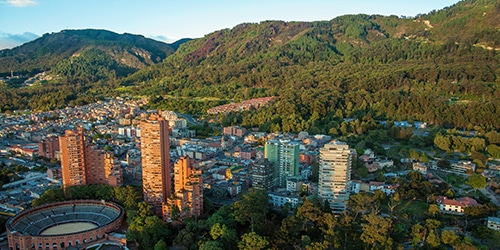 ---
The Organization for Economic Cooperation and Development (OECD) is a relatively small club of 34 countries. It seeks long-term social and economic development through data collection, analysis and discussions.
For those countries that are not part of it, however, membership to the Paris-based organization is a primary goal. OECD membership signals that a country is open for business and has a steady commitment to foreign investors, and entering this club still confers a high symbolic value.
Colombia started the application process a few years back, and in 2016 it may become the third Latin American member after Mexico and Chile. The entrance could set it apart from other, less business-friendly countries in the region.
"This is a comprehensive effort to improve Colombia's policymaking by implementing best practices across various areas in order to become a more efficient and effective government," Finance minister Mauricio Cárdenas stated in an email.
"By giving special attention to strategic issues such as income inequality, the rule of law and the environment, we are confident that joining the OECD will help us implement the tried and tested policies necessary to lock in robust and environmentally sustainable growth over the long term," he added. According to the Finance ministry, the country aims to boost its income per capita to $11,200 by 2018 from $8,300 today.
Although short-term finance investors may not care about OECD membership, for long-term, real-economy funds it is often a make-or-break criterion. "For Colombia, the OECD membership is very important at this time," said Alberto Bernal-León, head of research and partner at Bulltick Capital Markets in Miami, an investment bank specializing in Latin American investment. "It makes all the difference with other, less credible countries in the region."