NEWSMAKERS: UNITED KINGDOM
By Anita Hawser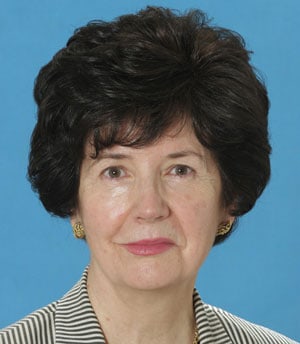 Hogg: Code will be catalyst
In the wake of the financial crisis, which highlighted the need for higher levels of engagement between the boards of companies and significant shareholders, corporate governance is at the top of the agenda again. And UK regulators have made a determined effort to keep it there. In an effort to foster greater dialogue between institutional investors and the companies they invest in, and to ensure that adequate due diligence and monitoring is being done on shareholders' behalf, the UK's Financial Reporting Council (FRC) has devised a Stewardship Code for institutional investors—firms that manage assets on behalf of shareholders such as pension funds, insurance companies, investment trusts, and other collective investment vehicles.
The Stewardship Code operates in tandem with the UK Corporate Governance Code and sets out best practice guidelines for institutional investors engaging with companies that they invest in. The code requires institutional investors to disclose how they intend to "discharge" their stewardship responsibilities. It also requires them to have a "robust policy" for managing conflicts of interests in terms of executing their responsibilities, and guidelines outlining under what circumstances they will step up their monitoring and engagement activities in order to protect shareholders. It also requires institutional investors to report on their stewardship and voting activities. They must disclose on their websites how they are complying with the Stewardship Code—or why they have failed to do so.
"We hope this new Code will be a catalyst for better engagement between shareholders and companies and create a stronger link between governance and the investment process," says Baroness Hogg, the FRC's chairman. "Disclosures made by institutions under the code should assist companies to understand the approach and expectations of their major shareholders. They should also assist those issuing mandates to fund managers."
The FRC will maintain a list on its website of all fund managers that have issued statements regarding with the code. So far 65 firms have signed up, the majority of whom are asset managers. Compliance with the code is currently voluntary, but it is expected to become mandatory for UK-registered asset managers following a Financial Services Authority consultation.