The appointment of Tim Sloan as CEO of Wells Fargo has stanched the immediate bleeding at the San Francisco-based bank, but some believe the leadership may need to do more to change direction in the wake of its cross-selling scandal.
Mike Mayo, analyst at CLSA, insists Wells Fargo is bigger than its CEO and is on the right track in replacing John Stumpf with Sloan, who had been COO. The bank also named both a new independent board chairman and an independent vice chairman, and added clawback rules for top executives.
"These moves help mitigate issues with regulators, customers and investors, many of whom told us that they wanted a new CEO," Mayo says.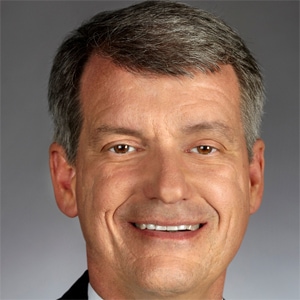 Promoting the head of consumer lending, Avid Modjtabai, to a new digital banking position that reports directly to the new CEO, furthermore, could accelerate Wells's transition from traditional retail to virtual banking and eventually lead to 1,000+ branch closures.
"This could lead to a strategic pivot for more digital delivery and, in turn, branch reductions," Mayo says. With 6,100 branches, Wells Fargo has 10% more than any other bank—a feature that may have contributed to its aggressive approach to sales, which led to two million accounts being opened fraudulently.
Wells Fargo's cross-selling success was long considered the gold standard among banks, and much of the bank's growth derived from it. Incentives that were blamed for the abuses have been eliminated, according to the bank. Now a broader, more strategic change involving branch closures looks likely.
By creating a new division focused on "payments, virtual solutions and innovation" as part of its management reshuffle, Wells Fargo hopes to "bring teams across the company together in a more aligned and integrated way in order to accelerate the company's focus on…online offerings, and investing in research and development and strategic partnerships to design new customer experiences."
Wells Fargo has shown it can be a digital leader—it was named Best Corporate/Institutional Digital Bank in North America by Global Finance in September—so a greater emphasis on digitalization could be the best way forward.