OCTOBER 2016 | VOL. 30 NO. 9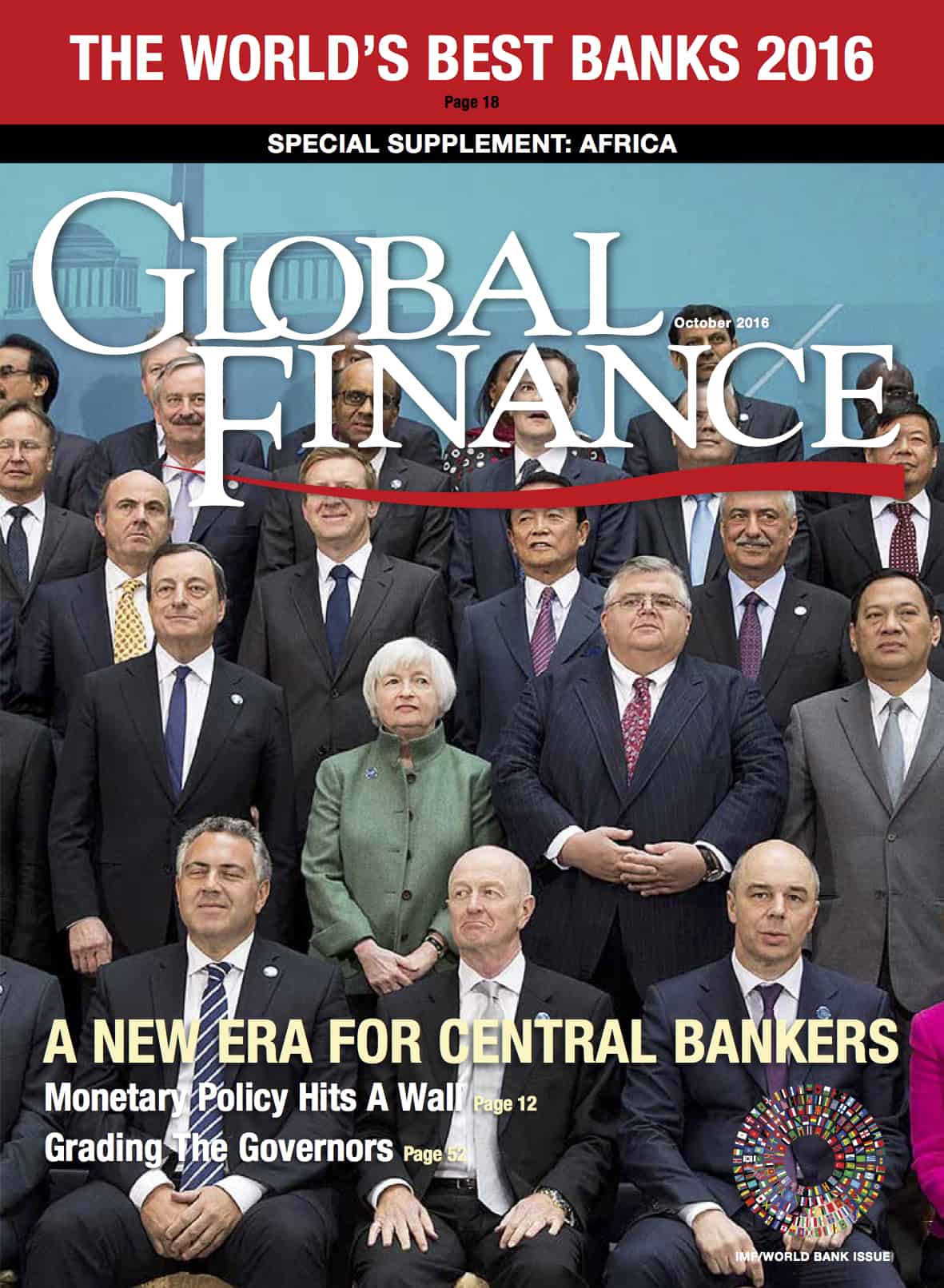 The annual meeting of the International Monetary Fund and the World Bank comes back to Washington, DC, this month, just a few weeks before the US presidential election.
As usual, it coincides with a meeting of G-8 finance ministers and many bilateral parlays.
The spotlight will be on negative interest rates and their consequences in the current climate of low growth. Even emerging markets, locomotives of growth for the past few years, must come to terms with (and take into consideration) interest rate trends and forecasts in the US and other advanced economies.
As Tiziana Barghini reports in our cover story, the role of central banks, particularly in advanced economies, is being debated as never before. What should we expect of monetary policy? What economic data should the banks consider in making their decisions? And what have been the consequences—intended and unintended—of the long season of quantitative easing? There seems to be little consensus, and intense academic debates are moving into the political arena.
In this issue we also present our annual report cards on central bankers. The questions raised above shaped our thinking as we discussed the grades, keeping in mind that the role and mandate of each central bank is unique. Independence from political pressures is not a given in most countries.
Compared with previous years, the number of central bankers who earned the highest grade—A—has increased, and the list includes governors from countries that do not necessarily stand out for their economic performance. High grades recognize independence and the innovative strategies of some central bankers—specifically, their capacity to help their economy outperform under adverse conditions. This year, more than ever before, we felt we could not judge governors who have been in office just for a few months. Some seem to have made promising moves; others cannot be judged while they struggle with the legacy of their predecessors and a tough environment.

Andrea Fiano | Editor
afiano@gfmag.com