NEWSMAKERS | SWEDEN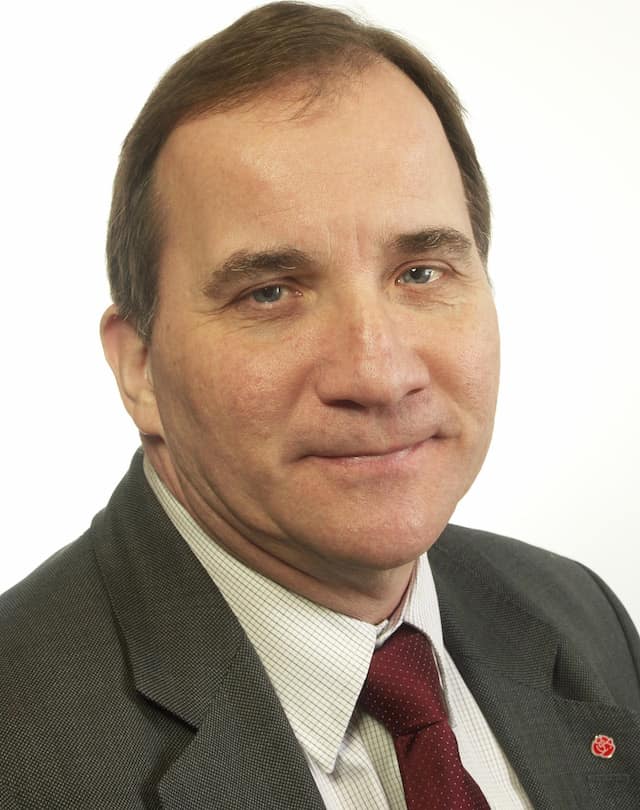 Known as a credible and pragmatic politician, the leader of Sweden's Social Democratic party, Stefan Löfven, is gearing up to become the country's next prime minister. Current center-right PM Fredrik Reinfeldt of the Moderate Party has been in power for eight years, and polls strongly suggest that voters are ready to give the Social Democrats, who, until 2006, had long dominated Swedish politics, their shot at forming a government in the general elections, scheduled for September 14.
"Eight years of governing is a long time in contemporary politics," says Lars Nord, a political scientist and professor of political communication at Mid Sweden University in Sundsvall. "There are many winners [as a result] of the center-right coalition, especially in the urban middle class, but still most people are dissatisfied with the developments in important noneconomic areas."
Although Reinfeldt is credited with having successfully steered Sweden through the global financial crisis, his strategy of focusing on tax cuts, and the subsequent weakening of public services—in particular, health care, education and housing—no longer appeals to voters, who now appear keen on Löfven's platform of an increased fiscal burden in exchange for a bolstered social safety net. Higher-than-desired unemployment (at 9.2% in June), particularly among the young, is also a key issue in this campaign. "Unemployment has increased during the years the center-right alliance has been in power, and Löfven criticizes the government for prioritizing tax cuts instead of creating new jobs," says Ulf Bjereld, professor of political science at the University of Gothenburg.
Much of what Löfven might do once in office depends on the shape his coalition government will take, since the Social Democrats are not likely to win an outright majority. "Almost certainly we will have a Social Democrats–Green Party coalition," says Adrian Rogstad, Europe analyst for global consultancy IHS Country Risk. "Then we'll have to see how they can engineer a parliamentary majority for themselves, with support from the Left Party the most likely option. But Löfven has also opened up, at least rhetorically, to possible cooperation with some of the more moderate parties that are currently in the center-right coalition." Indeed, observers view Löfven's generally conciliatory approach as a big asset. "The key thing about him is that he seems a man of the people," Rogstad says. "If you look at his history as head of the IF Metall trade union, you see that he has always had a relatively collaborative relationship with his counterparties…so he is someone who will seek cooperation rather than confrontation."
On the other hand, Löfven is seen as less experienced (he has only been party leader since 2012) and less charismatic than his predecessors. "He is a little anonymous and not a good speaker," says Professor Bjereld. "He is a little shy."