WPP chairman Martin Sorrell's successor Roberto Quarta inherits a company in crisis in a troubled industry.
Sir Martin Sorrell's departure from WPP, now the world's largest advertising and media group, was sudden and largely unexplained. The company's new chairman, Roberto Quarta, assumes executive powers when the company—indeed the whole industry—faces unprecedented challenges.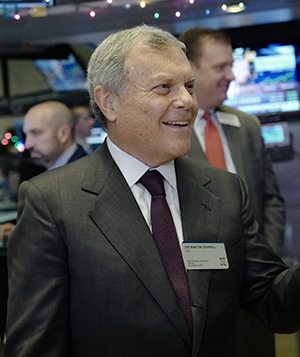 Given the very personal style of Sorrell's three decades of leadership at WPP, the absence of any clear succession plan, and the 32% fall in the share price over the past year, Quarta has a big job on his hands. But he's no stranger to challenges. The son of a tailor from Piacenza, he moved to America in his teens and helped pay his way through college by working as a security guard. He moved into manufacturing and eventually headed two UK-based global engineering groups, where his cost-cutting skills earned him such nicknames as "Bob the Knife" and "Spare no Quarta."
Today, London-based Quarta is a very busy man: non-executive chairman of the global medical devices group Smith & Nephew and an operating partner of the US private equity firm Clayton Dubilier & Rice; he holds a string of non-executive directorships. Those external responsibilities, combined with his not being an "industry figure," and his age (he turns 69 this month), suggest he will provide only interim leadership at WPP.
"His most pressing task," says Roddy Davidson, media analyst at Shore Capital, "is to oversee the appointment of a new CEO." Two internal candidates have already been made joint chief operating officers: Mark Read, CEO of the Wunderman agency, and Andrew Scott, corporate development director and head of European operations. Yet despite a deep well of internal talent, WPP is looking outside, and has brought in a top head-hunter.
Quarta also has to demonstrate that WPP's structure as a single holding company of more than 200 businesses is the best way forward when the industry is being challenged by digital giants, more specialized consultancies, and even clients bringing their marketing in-house. Should the model be found lacking, WPP may yet turn to Quarta's proven skills in restructuring, downsizing, and selling off parts.