Companies thrive through innovation. It is an engine for growth and survival. Over time it distinguishes winners and losers, and it constantly redefines competition.
JUNE 2016 | VOL. 30 NO. 6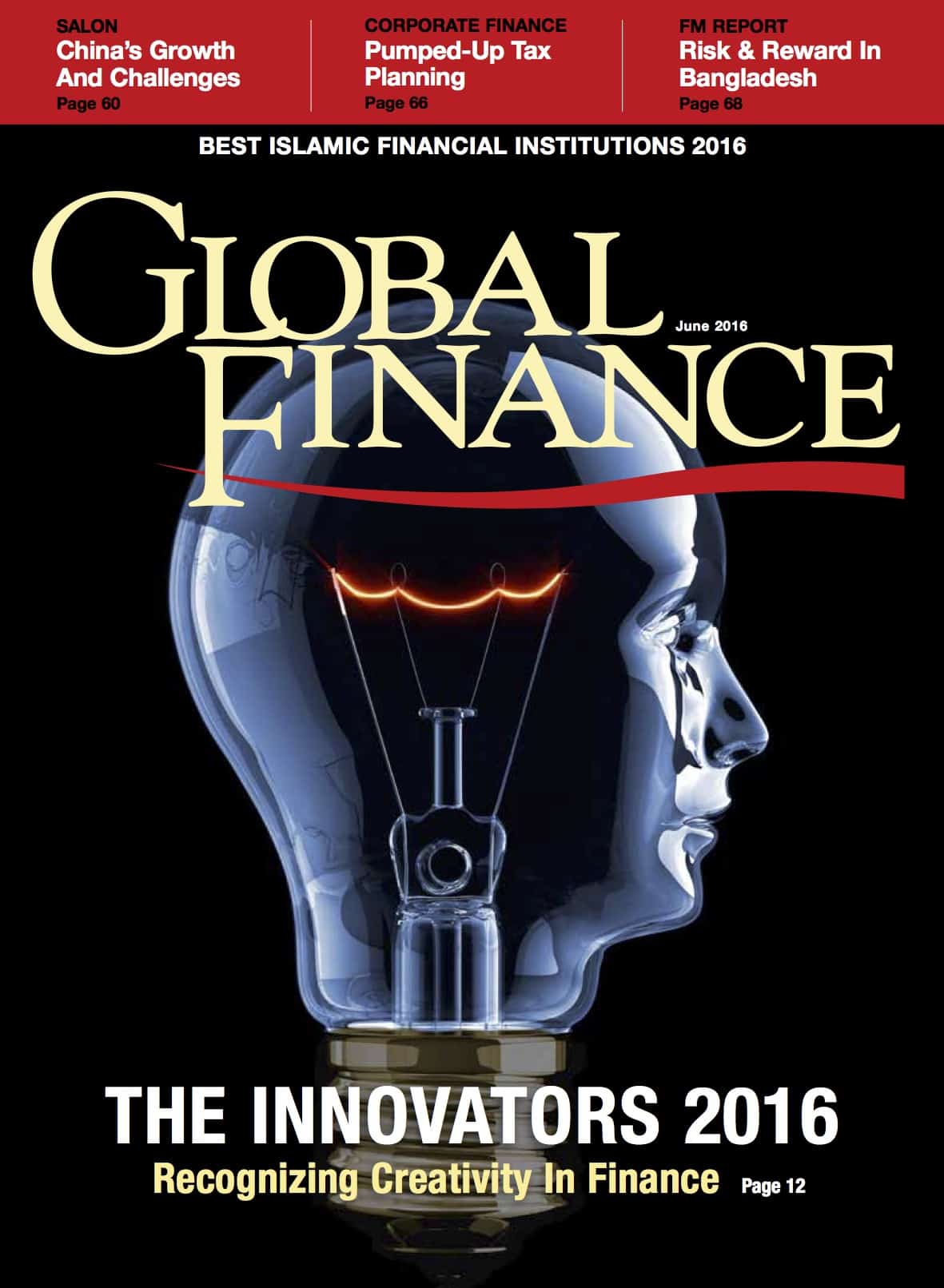 Sometimes it takes massive investment to make a good idea useful, but the right idea can also create fertile ground for new companies with little money.
The idea to dedicate a special issue to innovation arose after a few stories about innovators in transaction services and FX inspired us to take a wider view of innovation in finance. We looked at more sectors, including trade finance and corporate finance. We added Islamic finance, too, an area of much recent interest. We elected not to attempt to rank innovations, but simply to recognize a range of the most interesting innovators.
Although we maintained the same selection criteria in all sectors, once we started looking, it became clear there were a lot of variables. This issue is more than just the result of internal team work. Our writers took submissions from some of the companies and banks mentioned in the following pages, selecting some and leaving out others. They sought out innovators that did not apply for consideration but seemed worth mentioning. We also studied endorsements of corporate innovators sent to us by financial institutions.
It was a complicated process that involved many people on our end, many cross-Atlantic phone calls and regular discussions about key criteria. Throughout the process we felt the vibrancy of innovation in all areas of the financial world. Many companies are mentioned here, but we have a strong feeling that we've just scratched the surface.
We also saw a thirst for recognition of these efforts. The CEO of a company that had been honored in a previous innovators feature, for example, reached out to understand what they had "done wrong" to not make this year's list. The answer is simply, nothing. They have and use a leading technology, but that was last year's innovation. In truth, it would be difficult to make the list several years running. Innovation, by definition, must reinvent itself without end—else it is no longer innovation.

Andrea Fiano | Editor
afiano@gfmag.com