Editor Andrea Fiano's monthly letter to you, the reader.
NOVEMBER 2019 | VOL. 33 NO. 10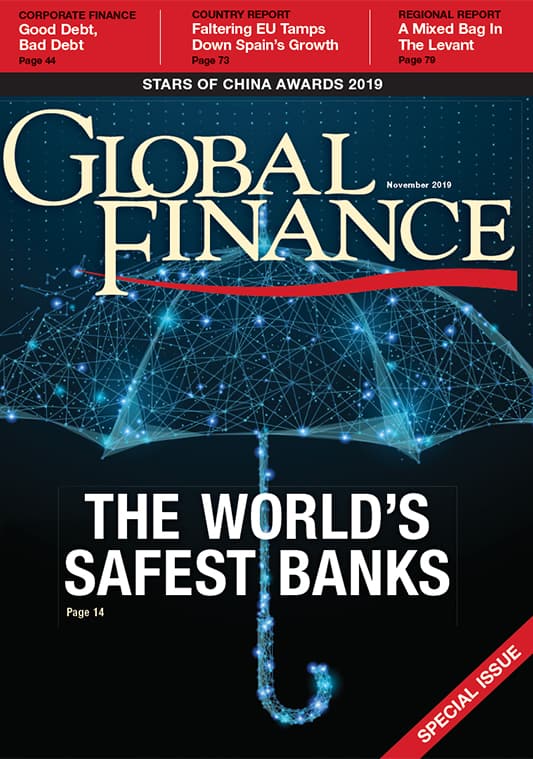 This year, we left the annual IMF/World Bank meetings with less certainty than usual. The event consensus was slowdown but no recession, with emerging recognition that strong fiscal policies must backstop monetary policies now constrained by ultra-low interest rates. The world's economy hangs in the balance. "For global growth, the balance of risk remains tilted to the downside," said Japan Finance Minister Taro Aso, "particularly with the further escalation of trade and geopolitical tensions."
And then there's Brexit. The UK/EU relationship remains in limbo at the deadline's eleventh hour as we go to press. It is no time to guess the outcome. Some estimate the UK has lost 2.5% of GDP since the 2016 referendum; the IMF forecasts that a no-deal Brexit will send UK GDP tumbling another 3.5% by the end of 2021, and slice 0.5% off EU GDP. A smoother Brexit would have softer economic impact, but it is a political decision.
Amid this turmoil, we present our 28th annual rankings of the World's Safest Banks. The sun still shines somewhere.

Andrea Fiano | Editor
afiano@gfmag.com