Editor Andrea Fiano's monthly letter to you, the reader.
VOL. 35 NO. 6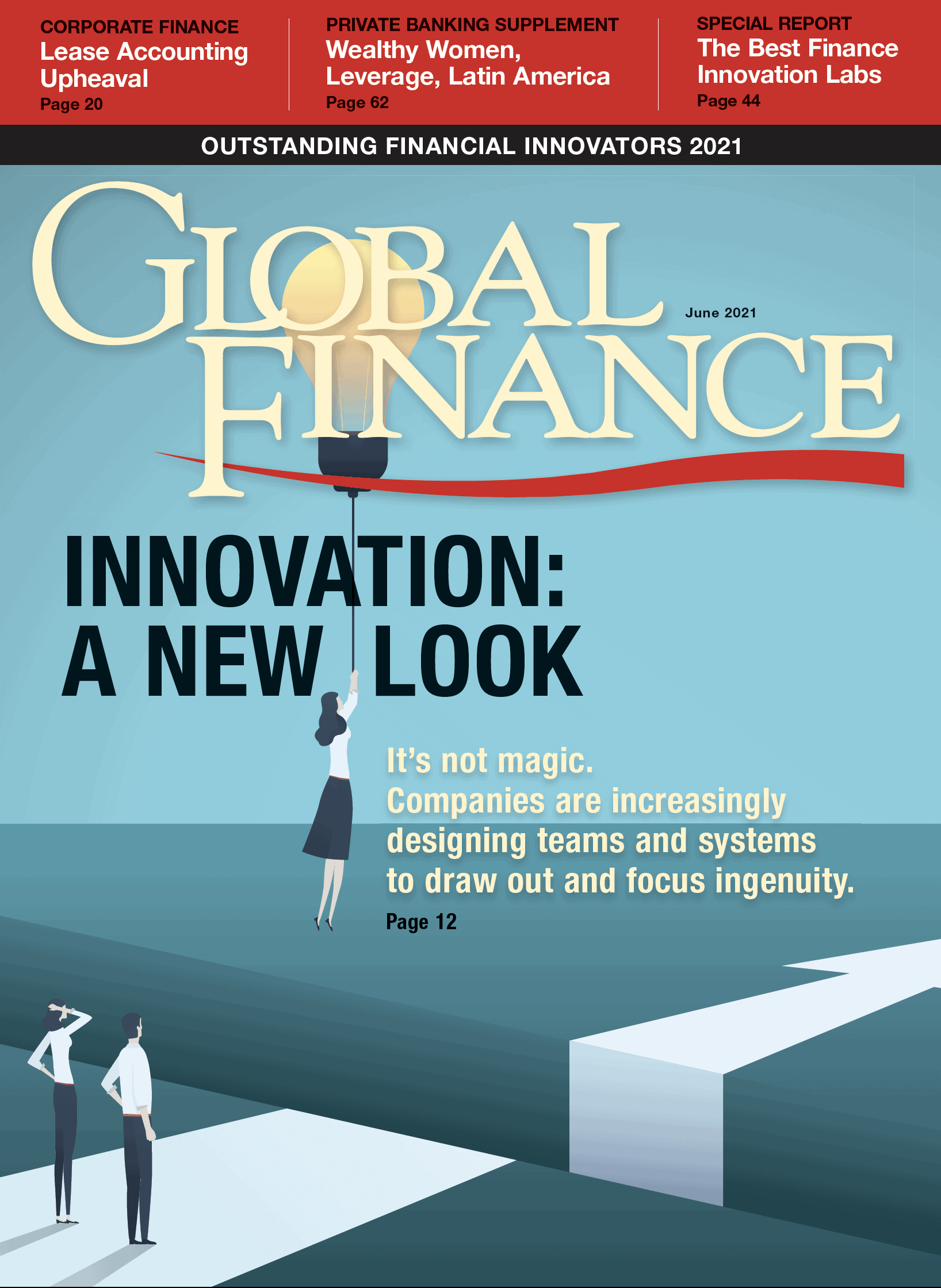 If one had to summarize the past 15 months in financial innovation, "speed" would be the first word to come to mind. Not the speed of the new digital applications and solutions, but speed of implementation. The Covid-19 pandemic convinced, maybe even forced, many players to accelerate their investments in innovation. It might sound obvious, but we cannot take it for granted. Many financial institutions, large and small, realized that in order to deal with their clients, and most of all to restart, they would have to double up on innovation.
Overall data for 2020 are not available yet, but preliminary numbers indicate a pretty clear acceleration of innovation worldwide. In specific areas, like instant payments, emerging economies report faster implementation than ever before—even outpacing advanced economies. Artificial intelligence, machine learning, robotics, predictive algorithms and other technologies permeate both the corporate and financial World's, and barriers to implementation seem to have fallen. In many cases, it was crisis conditions that forced uptake of new procedures and practices, but many of those innovations will stay after Covid-19 is gone.
As a result, debates that were unthinkable just a few months ago have newly emerged. Consider the discussion around the World Trade Organization's proposal to waive intellectual property rights for Covid-related inventions and products, including vaccines. The idea received a preliminary expression of support from the Biden administration following similar discussions in Europe, but brought out counterarguments about protecting innovation incentives in a global health crisis, sparking tense debate.
The June issue of our magazine is always dedicated to Innovation—from the cover story to the annual awards and the selection of the most significant innovation labs worldwide. In selecting the year's best financial innovations, the writers had much to choose from, more than in the past few years, due to the unexpected stimulus of difficult necessity.

Andrea Fiano | Editor
afiano@gfmag.com