Global Financeeditor at large Andrea Fiano's letter to you, the reader.
VOL. 37 NO. 1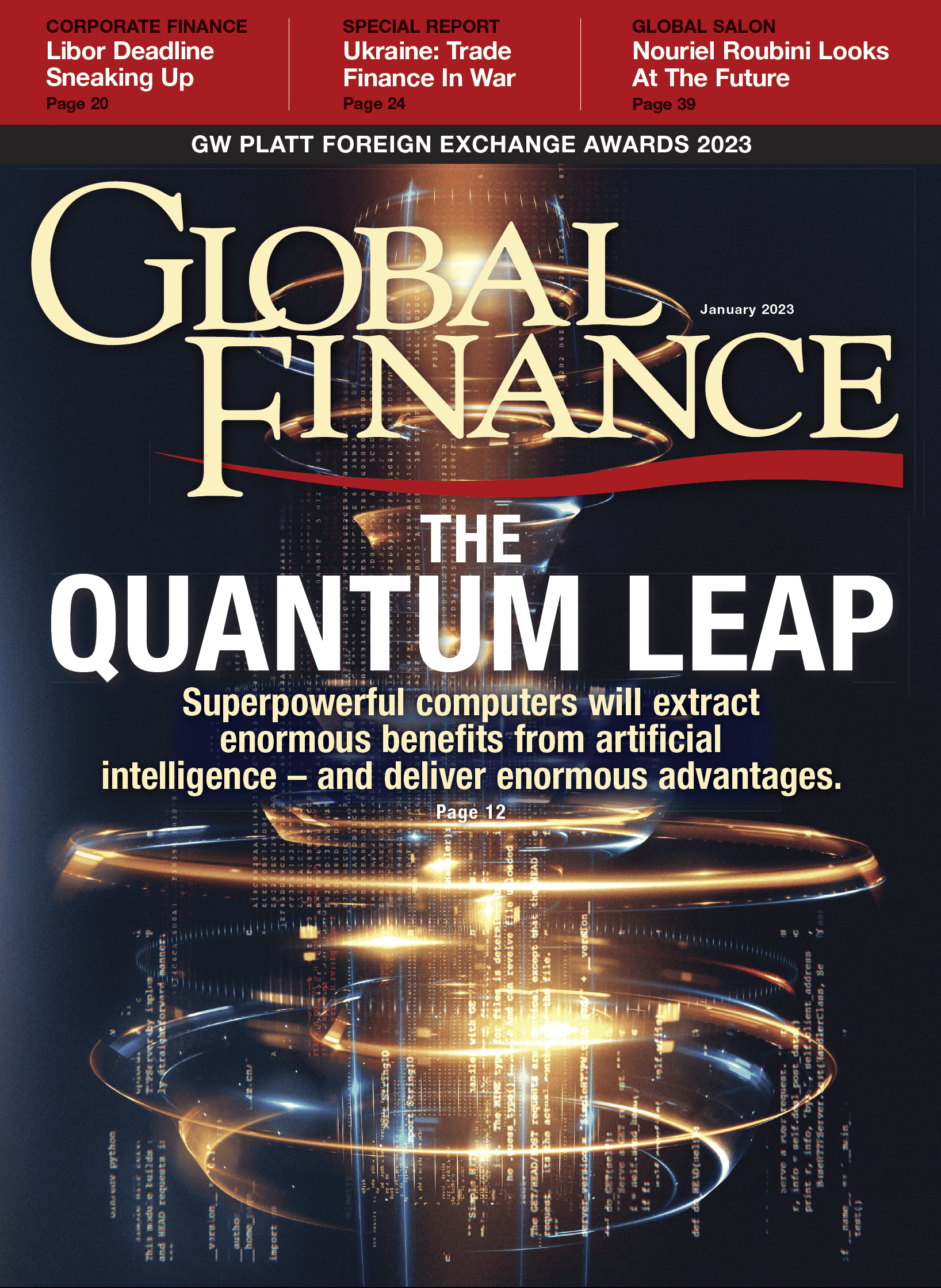 If you pop in to the National Retail Federation's January event at the Javits Center in New York, you could think you are at the wrong trade show. The huge booths lining the halls are dominated by tech companies hawking their digital wares to retailers of all sizes from all over the world, many offering to deliver on the promises of artificial intelligence turbocharged by quantum computing. It is a perfect illustration of how pervasive these tools are becoming across a range of sectors.
Thus, we open 2023 with a forward-oriented dive into quantum computing and artificial intelligence, presenting a set of ideas and forecasts for change. Many applications of AI are already in use in retail, finance and other sectors. Quantum computing adds another layer to this progress. The capacity to rapidly process large data sets has huge consequences, and we have probably just started to understand how to benefit. In this issue, we also present our annual awards for foreign exchange services, a key financial sector for fast-moving innovation where processing power has significant impact. Few sectors of the financial services sector experience a larger total value of transition, and such a high degree of competition.
Yet business is facing changes beyond technology. This issue takes up at how banks are supporting Ukrainians by delivering the necessary financing to ensure trade continues despite the war. Our feature on the post-Libor world highlights the uncertainty surrounding the imminent deadline for transitioning to new benchmarks. Looking at financing for energy and net zero transition a few months after the COP27 meetings in Egypt, we consider projects already in place and those that go beyond net zero. Last but not least, this month economist Nouriel Roubini talks with our editorial team about looming "megathreats" to the world. His analysis is grim, his forecast harsh, but he offers a rich buffet of food for thought.

Andrea Fiano | Editor at Large
afiano@gfmag.com