Global Financeeditor at large Andrea Fiano's letter to you, the reader.
VOL. 37 NO. 2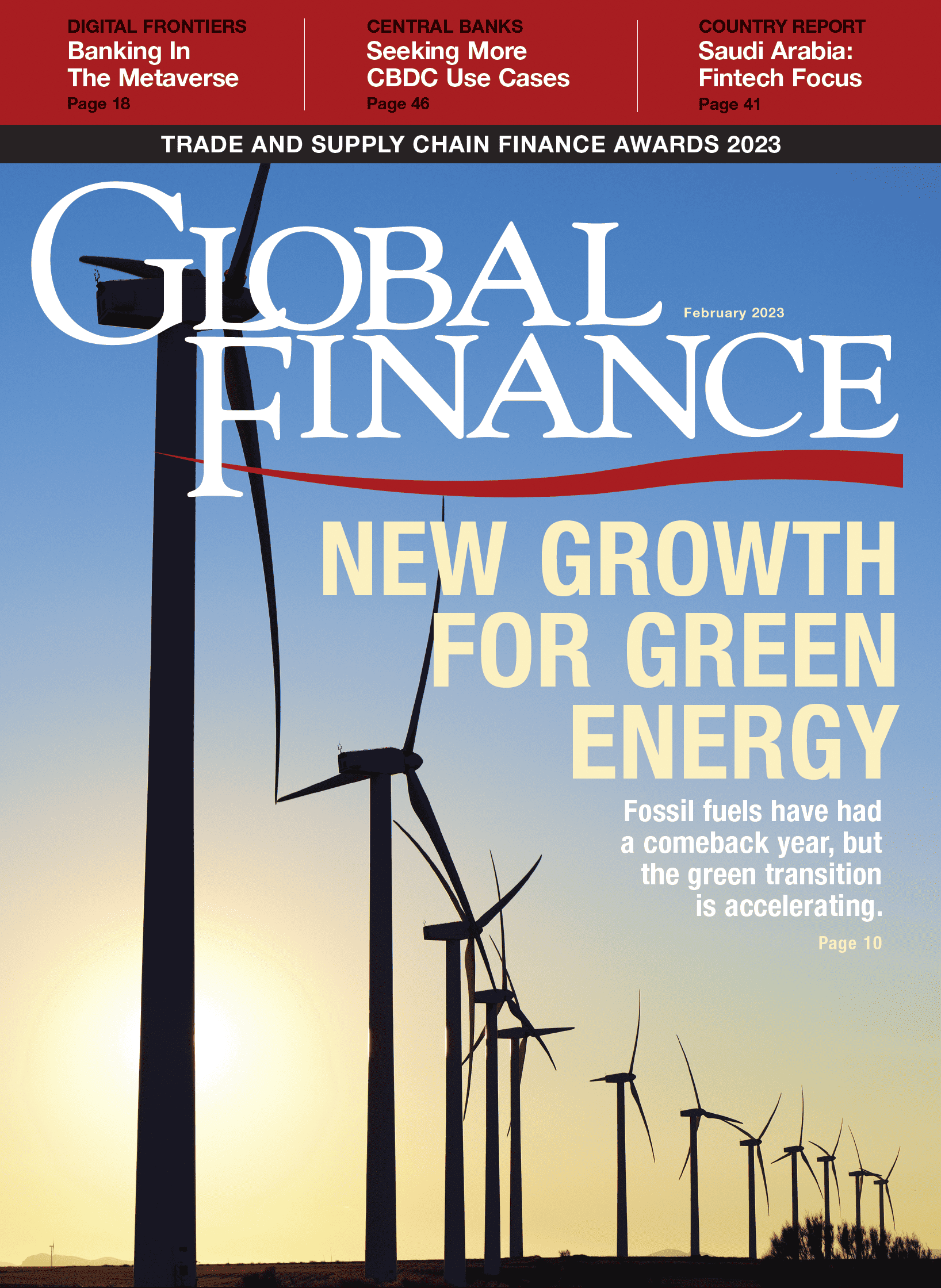 The new year started with dramatic signs of change. One can hardly recall a precedent in which all economic forecasts presented at year's end had to be so substantially revised just a few weeks later.
How can we explain the sudden turnaround? The main impetus came out of China. As soon as the Asian giant re-opened after the Covid-19 lockdown, commentators everywhere raised their forecasts on expectations of growth in China's domestic consumption.
The other surprising turnaround is Europe. Just a week ago, consensus had it that the EU would experience a deep recession in early 2023 and suffer more than the US. So far—although the energy shock is still a factor—that hasn't been the case. Today, the latest IMF World Economic Forecast is predicting that the UK will be the only G7 nation to enter recession.
Our cover story upends the common misperception that the Ukraine war put the brakes on the green-energy transition. Craig Mellow explains that "revenge of the hydrocarbons" widely touted over the last 12 months has not slowed the worldwide push for solar, wind and other sustainable energy investments. The story maps out some challenging barriers to change: the difficulty of supplying specific rare or hard-to-acquire metals, and the development of effective and economical storage solutions. For the moment, a surge in fossil fuel consumption is coexisting with the ongoing transition to renewable energy.
Change also brings forth two other stories in this issue—stories that would have not been possible (or needed) just a year ago: one on central banks' ongoing experimentation with digital currencies, and the other on banking in the metaverse. Expect more change in the year to come.

Andrea Fiano | Editor at Large
afiano@gfmag.com