Global Finance editor at large Andrea Fiano's letter to you, the reader.
VOL. 37 NO. 8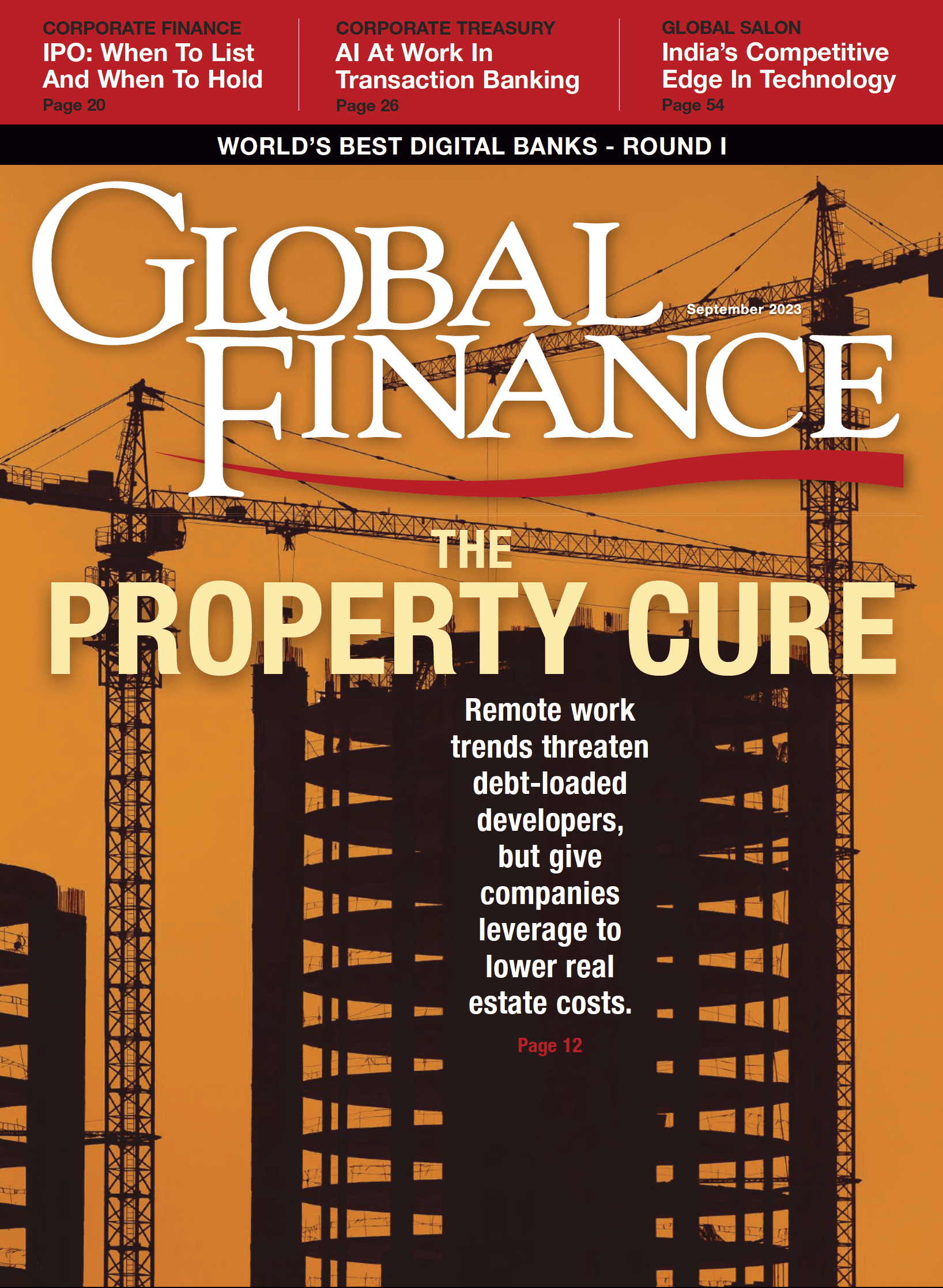 This month's cover story on the pain facing debtors has an unintended but not surprising connection to our feature on the rising costs of financing for businesses. Record levels of global debt have gotten much worse since the pandemic—worse, to be clear, not just for emerging markets but also for developed economies. It is a problem that is hard to tackle in an environment of higher interest rates, especially under forecasts that they might soon increase even further in many industrialized countries. The result is a global issue that requires attention and concrete actions by governments and corporates before it generates real and negative consequences. Higher interest rates directly affect on corporates' ability to obtain lending, considering the increased caution by banks and other lenders. These trends will be felt in the economy for a while and may negatively affect growth for countries and corporates.
At the same time, global economic scenarios continue to show a reasonable degree of uncertainty on inflation, interest rates and—at least in some countries—the potential for a recession. Economic conditions are so different between regions that while inflation is finally receding in some industrialized nations (and nevertheless, more rate hikes are expected), China has recently cut its interest rates to support growth.
Another sign of the current economic climate comes from the sustainability awards we present in this issue. After several years of double-digit growth for this financial segment last year, there was a drop in the issuance of some sustainable financial products, such as green bonds. The forecast is for an immediate recovery, but one wonders if higher interest rates are not one of the causes of the slowdown. All these could be some of the issues that keep CFOs, like the two we interviewed in this summer's double issue, up at night.

Andrea Fiano | Editor at Large
afiano@gfmag.com