Global Finance magazine editor Andrea Fiano's message to readers about what to expect in this month's issue.
November 2018 | VOL. 32 NO. 10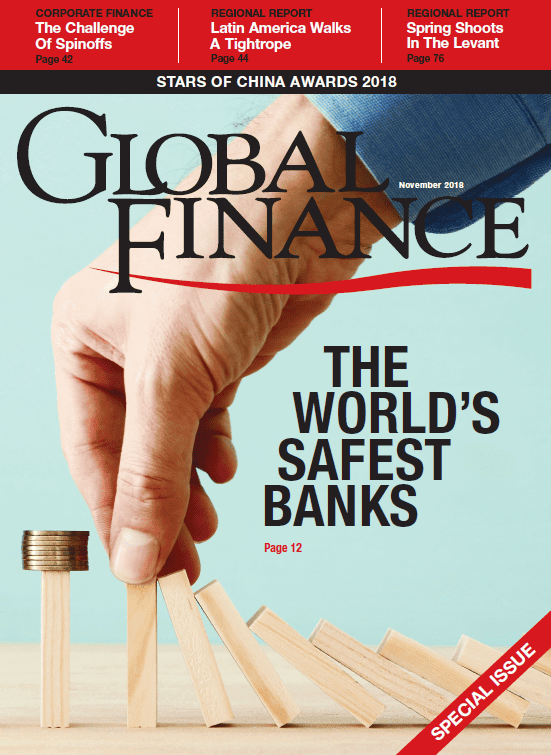 Our annual World's Safest Banks ranking, now in its 27th year, is our most respected. These rankings have become useful barometers of bank health, valuable for what they show both about the strength of individual banks and about regional conditions.
Intended as a working tool for decisionmakers, these rankings incorporate data from rating agencies in our proprietary algorithm with our own analysis. This year's list highlights a few ongoing trends: Asian banks continue to gain strength and reach; Canadian banks were reinforced by some rating upgrades; in Europe, changes reflected the impact of regulatory reforms and capital requirements.
The original list of the 50 Safest Banks has expanded to include sub-rankings—for commercial banks, for Islamic banks, down to the country level. These lists show more change than the Global Top 50 ranking. That's no surprise—after all, it is a measure of stability.

Andrea Fiano | Editor
afiano@gfmag.com