Andrea Fiano's monthly letter to you, the reader.
July/August 2019 | VOL. 33 NO. 7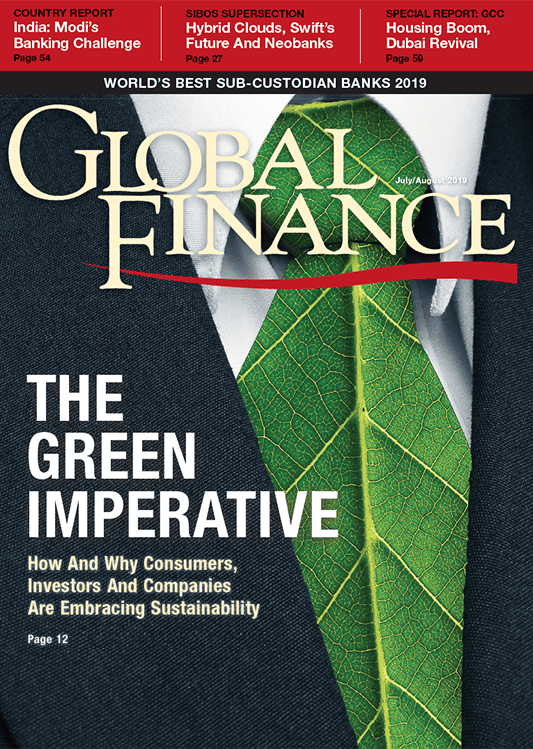 It is well documented that summer months in Europe and North America bring not just vacation time but also volatility in financial markets. The decrease in trading volume due to fewer active participants usually acts as a magnifier of news and developments.
Uncertainty about global trade has been sharing the front page with renewed debate on monetary policy, the independence of central banks and global economic growth prospects. Now, in the last few weeks, the UK Labour Party's decision to support a possible new vote on Brexit has opened new scenarios for the future of the Old Continent.
Recent weeks also saw major and somewhat suprising personnel changes in Europe. Christine Lagarde's appointment to succeed Mario Draghi as the European Central Bank's next president is big news on two levels. First, Lagarde's high-profile role as managing director of the International Monetary Fund has given her enormous visibility: The IMF, as a multilateral agency and a sort of UN of the global economy, seems at first sight to have a more global relevance than the ECB.
More to the point, however, she is not an economist by training, but rather a politician and a diplomat. Overall, it reinforces the idea that central banks and politics are getting closer around the world. It looks as though globalization has reached the world of central banks and multilateral agencies as well. A few years ago Canada's central bank governor, Mark Carney, moved to the Bank of England. Other such bank-to-bank or bank-to-multilateral agency leadership changes followed around the globe. It seems roles are interchangeable for top-ranking officials.
As a monthly magazine, we try to focus on long-term trends and uncover deep insights. Hence, our cover story this month analyzes the growing importance of sustainability efforts being embraced not just by consumers, but by corporate leaders. It is a theme that is already affecting most of us, and it will do so even more in the months and years to come.

Andrea Fiano | Editor
afiano@gfmag.com