In the past few weeks, world financial markets have been pervaded by a bleak vision of global growth potential.
MARCH 2016 | VOL. 30 NO. 3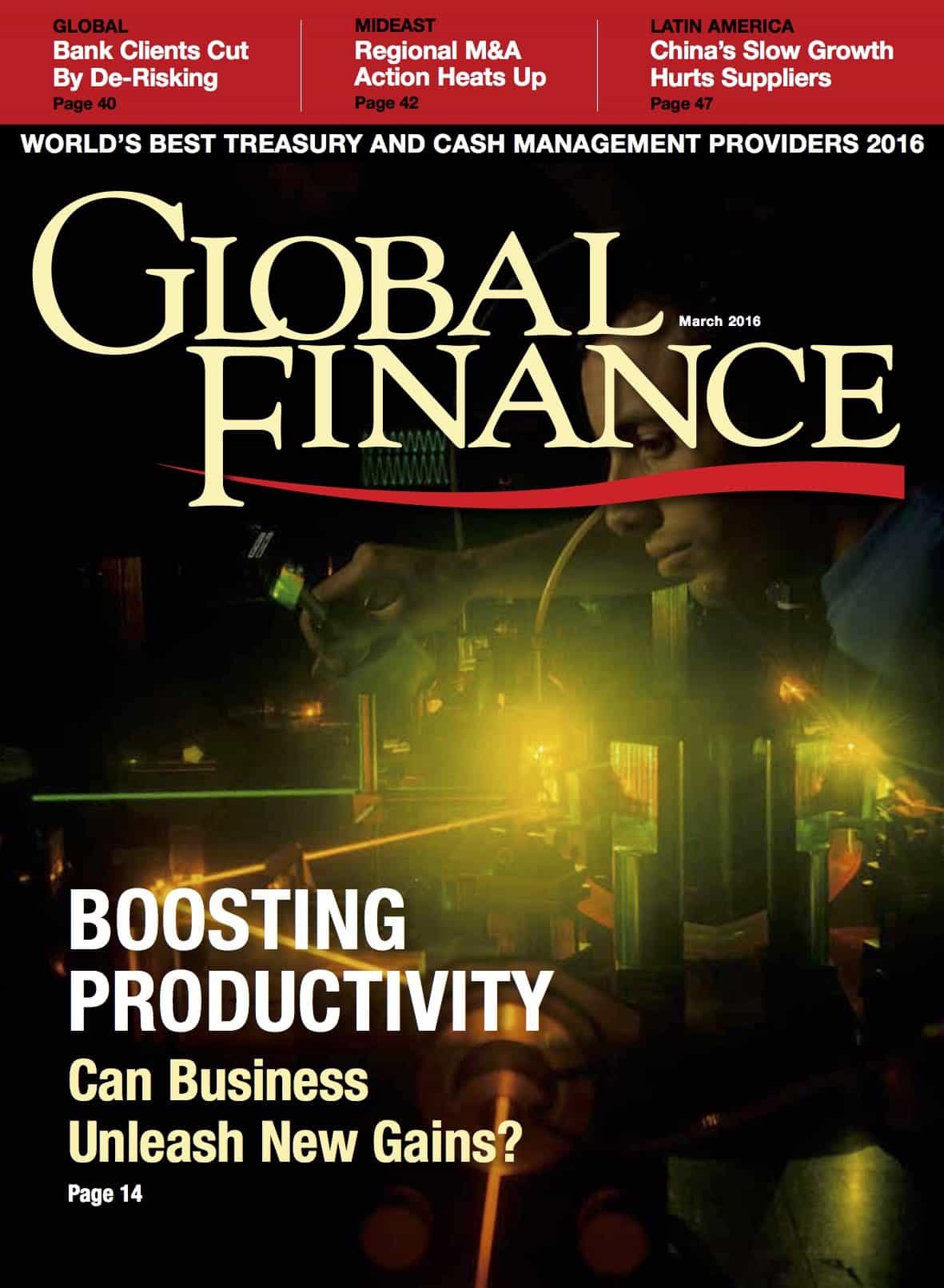 Uncertainty and volatility in the beginning of the new year roughed up all industries, including banks, and every relevant factor—like the increased use of negative interest rates by central banks, or even the risk of a recession—was discussed as a potential problem both in the West and in the East. Meanwhile, uncertainty lingers over oil prices, China's growth prospects, Great Britain's potential exit from the European Union and future monetary policy at central banks. The OECD has warned, furthermore, that developed countries' economic growth has slowed sharply; it has suggested an "urgent" and "collective" increase in government spending in these economies to support growth.
Yet some industry insiders say fears are overblown. The CEO of a large European financial institution recently told us the fundamentals do not support fear of recession and only a prolonged snowball of negative sentiment could bring one on. He seemed moderately optimistic on the prospects for Europe and North America—as did Vítor Constâncio, vice president of the European Central Bank, who said recently in New York: "The risks are to the downside, but it is not as if the world is going to go into a new recession."
For corporate executives worldwide, these are clearly tough times, because attention has to be paid not only to current conditions but equally to long-term trends and their effects on each specific industry. Where will future profit growth come from? This month's cover story explores that question.
As with all forecasting, imagining the future of productivity elicits diverse responses. Our piece presents the key sides in the debate: Some believe that productivity is on the verge of another technology-driven great leap forward; others say something has changed—that technological advances no longer translate into productivity gains. Those are two wildly different visions of the future. Savvy executives will plan for both possibilities.

Andrea Fiano | Editor
afiano@gfmag.com