Roundup
By Antonio Guerrero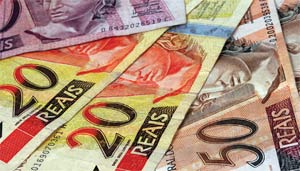 Too strong: Authorities fret over appreciation of Brazilian real
The Brazilian government took the controversial step of reintroducing a 2% financial transactions tax on purchases of stocks and bonds by foreign investors that had been eliminated in October 2008. Authorities say the tax aims to curb the real's appreciation on account of strong capital inflows, but critics charge it is meant to appease Brazilian exporters concerned with dwindling competitiveness. Others contend it incentivizes Brazilian ADR purchases in New York. The IMF argued the measure should not be used to postpone policy reforms. Deutsche Bank and Raymond James said the move will temporarily reduce trading volumes on the São Paulo exchange, but the longer-term outlook for IPOs remains strong. The tax will not be levied on FDI.
Brazilian securities clearinghouse and depository Cetip raised more than $576 million through an IPO on the BM&F; Bovespa exchange. The deal marked the country's third-largest IPO this year, after Santander Brasil's $8 billion IPO in early October and June's $4 billion offering by VisaNet. Rio de Janeiro-based Cetip had sold a 30% stake to private equity firm Advent International in May, with the shares later included in the IPO. Itaú BBA, the investment banking division of Itaú Unibanco, the country's largest private sector bank, was lead underwriter in the IPO.
As part of its economic stimulus plan, the Brazilian government extended its tax incentives for home appliance purchases through January but limited the program to only those appliances that meet certain energy efficiency standards. Authorities expect the measure to support increased industrial production and retail sales through the holiday shopping season.
The Brazilian central bank has drafted legislation that would help identify and tackle banking crises. Under the bill, the National Monetary Council would be granted authority to declare a banking sector "state of crisis," granting the central bank and several relevant agencies special powers to audit and assist affected financial institutions. Public hearings to discuss the proposed legislation are slated to be held on December 18.