RUSSIA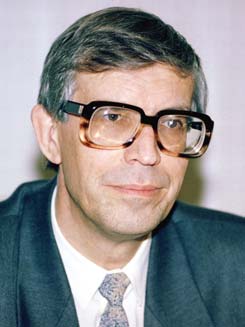 The endgame in the battle between former Yukos Oil Company CEO Mikhail Khodorkovsky and President Vladimir Putin appears to be near. Khodorkovskys trial on charges of fraud and tax evasion was slated to start after several delaysin late June. Putin shocked markets and sent the Yukos share price spiraling upwardwhen he commented that the Russian government is not interested in bankrupting a company like Yukoswith optimists gleaning that a deal was imminent.Yukos had warned it had insufficient cash to meet the anticipated $3.4 billion in back taxes and penalties the government has indicated it will levy. As Global Finance went to press, it appeared that the company would be forced to pay the back taxes.
Investors were further shaken up as Sodbiznesbank, a well-connected medium-size institution, had its license revoked on suspicion of money laundering.Another bank, CreditTrust, closed its doors as well. Fearing systemic instability, Russias banks closed credit lines to each other, and interbank lending rates soared. The Central Bank of Russia, headed by Sergei Ignatyev, attempted to restore calm by cutting the refinancing rate and lowering reserve requirements.
On the back of recurring and stubborn concerns about the investment environment, and despite strength in the oil price that works in the favor of Russias oil producers, Russias equity market wilted by more than 30% within weeks to give up all of its 2004 gains. It wasnt all bad news, though: Mercer Human Resource Consulting found that Moscow is down one notch from last year in Mercers rating of most expensive cities for expatriates to live in;Tokyo and London are in first and second place.

BRAZIL

LULA FADES BUT MARKETS SHINE

President Luiz Incio Lula da Silvas political standing appears to be slipping, with a congressional defeat in June sparking concerns over legislative support for the administrations pending reforms and its ability to control public spending. Senators approved a minimum wage increase that was higher than that proposed by the president, despite a senate majority for Lulas congressional coalition. The implications led to a drop in Brazilian equity and bond prices.
Recent economic data continue to point to the countrys gradual recovery, including a 6.7% year-on-year rise in industrial production for April. However, international reserves dropped to $50.1 billion in mid-June from $53.6 billion in mid-February, net public sector debt remains at a high 57% of GDP compared with a historical average of 35%, and inflation is edging higher.
Inflation concerns led the Central Bank to keep its benchmark Selic interest rate unchanged again in June, at 16%, as predicted. The Central Banks Copom monetary policy committee last interrupted the easing cycle in January, and analysts expect the rate to hold steady through year-end, particularly as committee members brace for a possible rise in US interest rates.
Meanwhile, there is renewed interest in the local IPO market. Following a May IPO on the So Paulo exchange by the Natura Cosmeticos consumer products companythe first since February 2002Amrica Latina Logstica (ALL), a railway operator, followed suit with its own IPO in mid-June. Low-fare airline Gol raised about $320 million on June 24, in an international offering of American depositary shares and a Brazilian offering of preferred shares that together added up to a 20% stake in the company. The upstart Gol, which offers an online reservation system, has captured 23% of Brazil's air-travel market in only three years.

Santiago Fittipald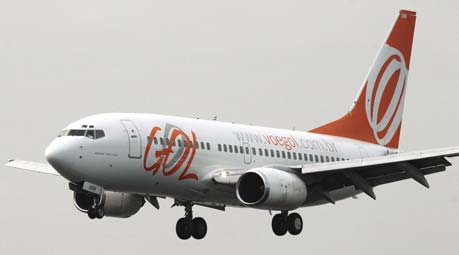 Winter Wright