ANNUAL SUPPLEMENT: AFRICA 2013
With a stunning twist of fate, companies that are looking for a refuge from the turmoil of recent years in developed markets are turning their attention to the continent that for much of the past century was considered suitable only for the bravest—or perhaps rashest—investors. Extractive businesses such as mining and oil and gas companies have been there for decades, for obvious reasons, but recent years have seen global consumer goods companies, banks and IT and telecoms companies also looking for opportunities in Africa. And opportunity is exactly what they are finding.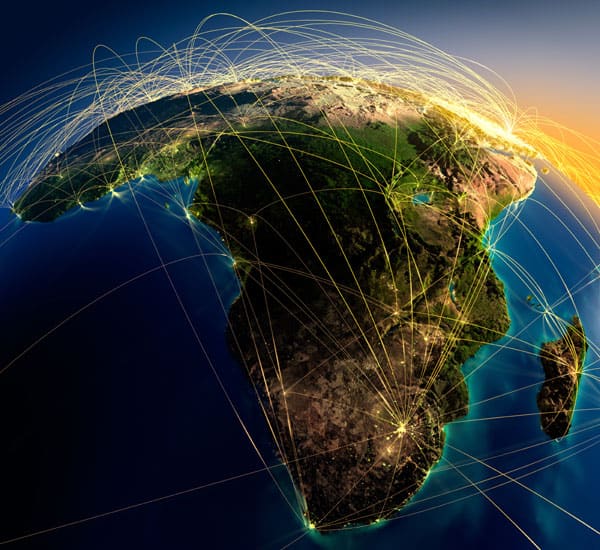 As they explore these hitherto underappreciated markets, they are discovering not only that the costs associated with setting up shop in Africa are often lower than they anticipate, but that the markets themselves are showing the sort of growth potential that is rarely seen elsewhere in the world.
At the same time, Africa is becoming a source of inspiration and innovation, particularly in the use of mobile technology. In West Africa, for example, cocoa farmers are using their mobile phones to share weather and pest alerts and to gather information that can dramatically increase their crop yields. Across sub-Saharan Africa, phone-based money management is becoming increasingly prevalent, particularly among those without bank accounts, upending traditional financial services models.
Although it is currently generating a great deal of interest and attracting a flood of investment, Africa still faces considerable challenges. Its infrastructure is woefully inadequate, even by the standards of developing markets. Many countries have neglected their education systems in recent years—meaning that even as investors eye Africa, they cannot find enough skilled or educated local people to help build the countries' economies. And although the continent is blessed with abundant natural resources, in many cases it lacks the expertise even to map those resources, let alone to take advantage of them.
One of the biggest issues Africa has to overcome is the perception that it is a dangerous, corrupt and difficult place to do business. There is no doubt that it is challenging, particularly for new entrants, but companies and investors are reporting that the risks of operating in Africa have been, in many instances, overstated. "The general perception of risk in Africa is changing," says Orli Arav, head of project finance at Frontier Markets Fund Managers. "But we've been there for a long time and never thought it was as risky as people thought."
Dan Keeler
Editor-at-large
Global Finance