MILESTONES
By Valentina Pasquali
In recent years a nighttime satellite image of Eastern Asia has gone viral on the Internet. The image displays the glowing, electricity-filled skies of China, Japan and South Korea, and a black hole in the place of the Democratic People's Republic of North Korea (DPRK)—North Korea—where an oppressive regime has managed to keep people literally in the dark for more than 60 years.
However, scholars believe that this is not necessarily a sign of zero economic growth.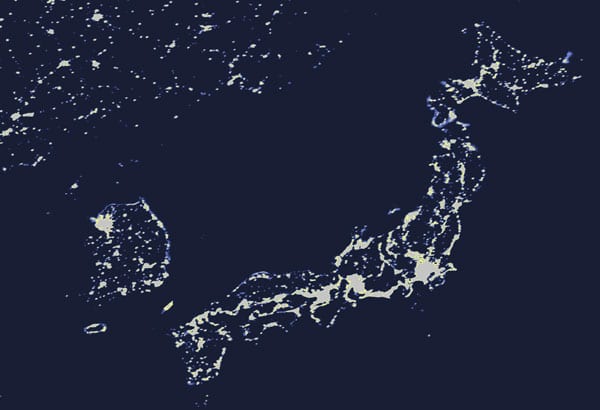 The lights may be out in North Korea, but that does not mean zero growth
"Night-light satellite images give us an understanding of electricity usage and have been employed to estimate growth before, but there are large parts of the globe without any night light," says Magnus Andersson, a lecturer in the Department of Human Geography (the relationship between humans and their natural environment) at Lund University in Sweden, who, together with colleague Ola Hall, has relied on land cover satellite images instead to shed light on the mysteries of the DPRK.
"We looked at changes in land used for agricultural production as a proxy for economic development since 2001," says Andersson. This approach is particularly helpful for countries with traditional agricultural sectors, where growth translates physically into the creation of more farmland.
Andersson and Hall found that there have been pockets of rapid farmland expansion in North Korea, though it has been fragmented.
"This reflects what we have been seeing coming out of North Korea," says Nicholas Hamisevicz, director of research and academic affairs at the Korea Economic Institute in Washington. According to Hamisevicz, the latest joint report by the United Nations' World Food Programme and the Food and Agriculture Organization suggests there has been an increase in overall food production in North Korea.
"There is some sense that the North Korean economy has been improving just a little bit," says Hamisevicz, "but concerns remain that the country is unable to connect these pockets of growth to the advantage of its people."
The findings by Andersson and Hall could be a sign that the government in Pyongyang doesn't have as much control over peripheral areas as previously thought. Other scholars believe instead that the leadership is simply focusing on the capital region and national security and is willing to allow some modest local initiatives to help sustain the rest of the country.