CHANGE IS IN THE AIR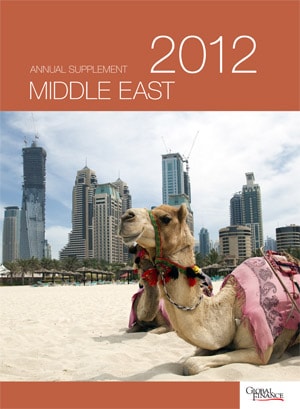 As one drives into Riyadh, the Saudi Arabian capital, on King Khalid International Airport Road, a symbol of change appears suddenly through the window after miles of desert. It is the enormous campus of the world's largest university for women, Princess Nora bint Abdulrahman University. A monorail with 33 trains links its 800 buildings on 2,000 acres of University City, built at a cost of more than $10 billion.
The new city, which will be fully functioning later this year, will have a capacity of 40,000 students and 12,000 employees. Its 15 colleges will offer such courses as business administration, information technology, English language and science.
The campus, which includes a 700-bed student hospital, research centers, academic and administration buildings, as well as housing for students and staff, a museum, a theater and sports complex, was constructed by local contractors: Saudi Oger, Saudi Binladin and El Seif Engineering and Contracting. US firm Johnson Controls provided the cooling systems.
Women comprise 58% of college students in Saudi Arabia, but they make up only 14% of the kingdom's labor force. Some 85% of Saudi women who are employed work in the education field. The new Princess Nora bint Abdulrahman University aims to provide skills to expand Saudi women's role in the workforce. Plus, women will be able to vote and run in the 2015 local elections and be appointed to the country's consultative assembly, the advisory Shura Council. Change is coming in some areas, yet Saudi remains the only country in the world that prohibits women from driving.
Elsewhere, Islamist parties are gaining power in a number of the countries that faced political upheaval and revolt over the past year and three months—during the Arab Spring. In Egypt, the Muslim Brotherhood is seeking to rescue an economy in crisis and to convince investors that Islamic law will be friendly to the market economy and free trade.
In the UAE once free-spending Dubai is wrestling with debt and Abu Dhabi is becoming a big spender on cultural projects. Yemen has a new president. Everywhere you look, the region is changing. A baby boom and volatile oil prices will drive further change. The Middle East remains one of the fastest-growing regions in the world, thanks largely to its hydrocarbon wealth, but increasingly due to its human capital.
The median age in the countries of the Middle East and North Africa is 25 years, which is below the average of other emerging regions and well below that of developed countries, according to the Arab World Competitiveness Report 2011–2012, published by the World Economic Forum and the OECD. "These young populations represent a tremendous opportunity, both as a market and as a labor force," the report notes. The youth bulge provides a window of opportunity, it adds, but not a guarantee of economic and social development. Governments and civil society will need to create the institutions and policies to make that happen.
Gordon Platt
Contributing Writer
Global Finance