MILESTONES: ASIA
By Thomas Clouse
The Association for Southeast Asian Nations celebrated its 45th anniversary in July in Jakarta, as conflicts over the organization's role in the region continued to create tension among its members and questions about its future.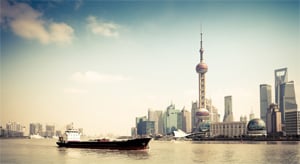 The South China Sea: Asean members wage battle over access to its waters
Those conflicts surfaced in July when Asean concluded its ministerial meeting for the first time in its history without issuing a consensus statement. The Philippines and Vietnam asked to include a clause concerning the resolution of territorial claims in the South China Sea, but host country Cambodia rejected it, saying that responsibility for resolving conflicting claims lies with individual countries rather than with the organization itself.
Several of Asean's member states lay claim to territories within the South China Sea, home to the world's busiest shipping lanes as well as vast oil and gas reserves. China, Asean's largest trading partner and close ally of Cambodia, also claims most of the territory as its own.
Since the July meeting, China has appointed a mayor for islands within disputed waters, while diplomatic moves and press reports have revealed further tension within Asean, despite its release of a brief statement supporting peaceful resolution of territorial conflicts. Peggy Kek, a consultant in Singapore, explains the significance. "Asean has now been jolted by a rare open show of disunity among its members. The failure to issue a joint communique for the first time in 45 years has not just thrown the group into diplomatic disarray; it has called into question the fundamental solidarity of Asean."
Asean will need to show more solidarity in the future, according to Kek, to reach its goal of forming a fully integrated economic community by 2015. She says, "If Asean members are to have a common future that can withstand increasingly complex geopolitical and economic environments, forces and issues, they will have to display greater political will and diplomatic skills than they did in July 2012."