MILESTONES: ASIA
by Denise Bedell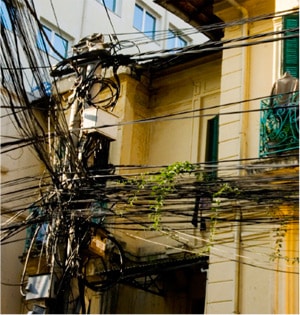 Charged up: Investment should enhance power grid
Vietnam's National Power Transmission Corporation (NPT) has launched a $200 million, 13-year infrastructure finance facility that demonstrates the growing enthusiasm among international investors for financing Asian infrastructure projects. The facility offers a new avenue of international financing for NPT, the state-owned utility that manages the Vietnamese transmission network, and is the first export agency-backed term-loan facility for NPT. Nguyen Manh Hung, general director of NPT, says the deal provides multiple benefits: "It has paved a new direction for NPT in diversifying our funding sources away from the traditional commercial loans and official development assistance (ODA) funds, while at the same time providing us with a competitive financing solution."
Investor interest in Asian infrastructure development is high at present, partly because governments across the region are launching major new projects and dusting off some old ones that were mothballed during the global slowdown.
The NPT deal is joint-lead-managed by Citi Vietnam, the Development Bank of Japan and Sumitomo Trust & Banking, guaranteed by the Vietnamese Ministry of Finance, and insured by Nippon Export and Investment Insurance—a Japanese export credit agency. Proceeds will finance four transmission projects in Vietnam: the Vinh Tan-Song May transmission line, the Vinh Tan substation, the Nhon Trach substation, and the Long Phu-O Mon transmission line.
Export agencies are playing an increasingly important role in financing projects in the region, as Asian countries focus more closely on infrastructure development.
At the same time, international investors are looking for avenues to access the Asian infrastructure market, and a new fund from Australia's Macquarie Group and China's state-backed financial firm China Everbright aims to provide that access. The fund just closed a first round with commitments of $479 million. It is the latest in a series of funds launched this year by global asset managers targeting Asian infrastructure projects. J.P. Morgan Asset Management, for example, launched an $858.6 million Asian infrastructure fund in February with commitments from investors in the US, Canada, Europe, Asia, Australia and the Middle East.