NEWSMAKERS

By Erik Heinrich

Wang Jing is a man who likes to think bighis is the kind of grandiose thinking that built Chinas Han Empire Dynasty and the Great Wall. Earlier this year Wang, the 40-year-old billionaire from Beijing, announced plans to build a $40 billion canal through Nicaragua that will rival the US-controlled Panama Canal. More recently, Wang, who is chairman of more than 20 enterprises across 35 countries, announced plans to launch his first publicly traded company.

His Beijing Xinwei Telecom Technology, one of the worlds fastest-growing telcos, is orchestrating a reverse takeover to obtain a listing in Shanghai. The move is expected to give Wang access to capital to help finance his stated ambition of creating a telecom giant that is one of the worlds top three players in just five years.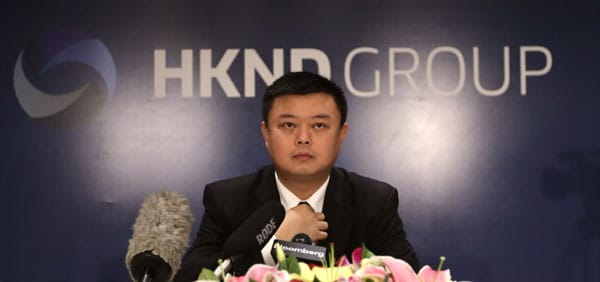 Wang to take Beijing Xinwei Telecom Technology public via reverse takeover

Under the proposed deal Beijing Zhongchuang Telecom Test Co, listed in Shanghai, will buy a 96.5% stake in Beijing Xinwei. It will then make a private placement of shares that will turn Wang, who is chairman of Beijing Xinwei, into its largest shareholder.
This means that securities laws in China and the listing requirements of the Shanghai exchange do not have a preemptive right which allows shareholders to preserve their ownership share in a company, notes Laurence Booth, an M&A specialist at the University of Torontos Rotman School of Management.
Meanwhile, Nicaragua granted Wangs HK Nicaragua Canal Development Group rights to develop a canal connecting the Atlantic and Pacific oceans, along with an oil pipeline, two deepwater ports, a railroad and airports. Wang has hired his countrys biggest construction firm, state-owned China Railway Construction, to conduct an initial technical feasibility study.
Right now the buzz is the Arctic Circle route to Europe as the Arctic warms and allows traffic from Asia, adds Booth. Very large container ships are already using this route, so raising money for another canal when this is becoming hot is a bit strange.