MILESTONES: COLOMBIA
By Dan Keeler
Three months after its free-trade agreement with the United States went into effect, Colombia is already reaping the benefits, in terms of investment, export growth and job creation.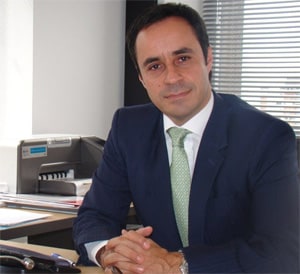 González, Proexport Colombia: Colombia's trade agreements have positioned it as an international platform for foreign investment
According to president Juan Manuel Santos Calderón, as many as 500,000 new jobs have been or are in the process of being created as a direct result of growth in trade prompted by the pact. Foreign direct investment, which more than doubled between 2010 and 2011, is also set to rise steeply, according to Juan Carlos González, vice president of foreign investment at Colombia's inward investment development agency, Proexport Colombia. "In 2011 foreign investment reached a historic high of $13.2 billion," almost doubling from the previous year's total of $6.8 billion, says González. Just two months after the implementation of the free-trade agreement, he adds, "exports in manufacturing sectors such as construction materials and apparel increased by 70% [over the same period last year]."
Inward investment from US companies is expected to grow sharply too, as companies seek to benefit from Colombia's trade ties with other countries in the region. "The free-trade agreements that Colombia has with other countries have positioned the country as an international platform for foreign investment," says Gonzalez. "Due to the direct access that the country offers to other countries, companies can establish their operation in Colombia [and benefit from the] lower- or no-tariff entry for their products to other countries—and thus increase their business reach."
The sectors that have benefited most from the recent sharp increase in FDI include hospitality and tourism, which saw $2.1 billion invested last year; transport, storage and communications, with $1.7 billion; manufacturing, with $539 million; electricity, gas and water, with $485 million; and financial and business services, with $404 million.
Colombia's success in attracting foreign investment contributed to a glowing annual report from credit ratings agency Moody's, which praised the nation for "a history of coherent and predictable macroeconomic policies, an impeccable debt-service track record and ample access to financing in both domestic and external markets." Confirming the country's Baa rating, Moody's noted Colombia's remarkable resilience throughout the recent financial crisis.