This year, aslump in commodities helped diversifyour annual list of the best-performing companies in sub-Saharan Africa.
---
---
The prolonged downturn in oil and other commodity prices has pushed petrochemical and mining firms out of the rankings this year. Egyptian land reclamation and agricultural development company Atlas leads the list in Global Finance's 2016 ranking of the Top 25 Best-Performing Companies in Africa. New to the list this year is Bowler Metcalf, a South African plastics and packaging company, which slides into second place in the ranking, followed by Morocco's Compagnie Minière de Touissit, in third—down from second spot last year.
It is a diverse group of companies that makes the list this year. The ranking is dominated by South African firms, which hold 14 spots. Egypt boasts five companies in the list, and Kenyan companies take up three places. Rounding out the rankings, in addition to Morocco's third-place showing, are Chobe Holdings, an ecotourism company from Botswana—in sixth place—and Tunisian auto dealer Artes (Automobile Réseau Tunisien et Services).
One key difference in this year's list is that it includes decidedly fewer petrochemicals and mining companies—a clear indication of the impact extended low oil and commodity prices are having on major economies in the region.
"In general, it has been a pretty bad year," says John Ashbourne, Africa economist at Capital Economics. There have been more negative developments than positive, he adds, especially in the largest economies, such as Nigeria and South Africa. In Nigeria, he notes, the bungled policy response to low oil prices means that the country is now facing an economic crisis. Once one of the biggest growth stories on the continent, "the economy is now almost in recession," he notes.
"South Africa continues to be in a very difficult position," Ashbourne says, citing continued trouble in the mining sector, slow output growth and tight fiscal and monetary policy, which is acting as a drag on the pace of economic recovery. Angola too is suffering under the weight of low oil prices. In Kenya, things are not as bad, Ashbourne notes, but some recent policy decisions, such as the bank loan rate cap, are causing concern.
In contrast, some of the smaller economies, such as Ghana and Côte D'Ivoire, are starting to turn things around, and seeing sound growth as a result. If low oil prices become the norm rather than the—admittedly long-lasting—exception, it might be that companies from these economies will begin to rise on our list of the Best-Performing Companies.
In North Africa, Morocco is the star story, making major business and economic reforms over the past few years that have ultimately attracted a number of multinational automakers to the French-speaking country, including PSA Peugot, Ford and Renault. It is now the second-largest auto manufacturing hub in the region, after South Africa.
Egypt's recently agreed-upon $12 billion loan with the IMF will mean a lot of reforms for the ailing economy. The deal should help shore up Egypt's balance of payments position, says Jason Tuvey, Middle East economist at Capital Economics. He says the IMF will likely insist on reforms in three areas: one, tight fiscal policy and moves to curb public-sector wages; two, a move to a more flexible currency, as foreign investment has been deterred by the strong Egyptian pound; and three, changes to the business environment, which is among the worst in the emerging markets world. "In the near term, implementing those reforms is likely to keep growth quite subdued," Tuvey says.
"The whole 'Africa Rising' story is taking a severe beating this year," Ashbourne concludes. "Things began slowing down in 2015, and in 2016 it has only been worse. Commodity price falls have revealed the underlying problems. The age of relying on Africa for 6% growth is over for the time being, and it will undoubtedly change how investors see the region."
---
METHODOLOGY
---
The 25 Best-Performing Public Com-panies in Africa ranking evaluates nonfinancial companies on four mea-sures: liquidity, solvency, return on assets and profit margin. The ranking begins with the top 300 companies by market capitalization.
Firms are given a score on each measure, and those figures are totaled to create an overall score. A low score on each measure is equated with best performance, and the company with the lowest overall score places highest in the ranking.
BEST-PERFORMING COMPANIES
Rank

Company

Country

Sector

Reporting Year

Total Assets (US$ th)

Operating Revenue
(US$ th)

1

ATLAS FOR LAND RECLAMATION AND AGRICULTURAL PROCESSING

EG

Machinery, equipment, furniture, recycling

2014

4,958

1,401

2

BOWLER METCALF

SA

Chemicals, rubber, plastics, nonmetallic products

2015

63,172

76,767

3

COMPAGNIE MINIERE DE TOUISSIT

MA

Metals & metal products

2014

92,929

50,766

4

TRUWORTHS INTERNATIONAL

SA

Wholesale & retail trade

2015

750,678

948,985

5

COGNITION HOLDINGS

SA

Post & telecommunications

2015

15,009

8,475

6

CHOBE HOLDINGS

BW

Other services

2014

25,714

22,649

7

SPUR CORPORATION

SA

Hotels & restaurants

2015

90,692

65,024

8

REA VIPINGO PLANTATIONS

KE

Textiles, wearing apparel, leather

2014

35,878

30,435

9

NATION MEDIA GROUP

KE

Publishing, printing

2015

124,099

120,607

10

SASINI

KE

Food, beverages, tobacco

2015

152,380

27,715

11

SILVERBRIDGE HOLDINGS

SA

Other services

2015

4,259

6,637

12

EGYPTIAN INTERNATIONAL PHARMACEUTICALS

EG

Chemicals, rubber, plastics, nonmetallic products

2014

346,550

220,916

13

LEWIS GROUP

SA

Wholesale & retail trade

2014

690,395

468,374

14

MR PRICE GROUP

SA

Wholesale & retail trade

2016

547,308

1,326,287

15

DELTA FOR PRINTING & PACKAGING

EG

Wood, cork, paper

2014

12,890

12,834

16

METROFILE HOLDINGS

SA

Other services

2015

77,197

58,365

17

MISR CEMENT COMPANY

EG

Chemicals, rubber, plastics, nonmetallic products

2014

158,809

161,982

18

MIX TELEMATICS

SA

Publishing, printing

2014

183,021

114,450

19

AFRICAN MEDIA ENTERTAINMENT

SA

Other services

2014

25,553

20,911

20

AUTOMOBILE RESEAU TUNISIEN ET SERVICES

TN

Wholesale & retail trade

2015

107,391

98,202

21

REUNERT

SA

Machinery, equipment, furniture, recycling

2015

677,210

618,128

22

TEXTON PROPERTY FUND

SA

Other services

2015

385,321

33,916

23

ROWAD TOURISM

EG

Hotels & restaurants

2014

39,571

2,198

24

ARB HOLDINGS

SA

Wholesale & retail trade

2015

104,941

176,650

25

ADVANCED HEALTH LIMITED

SA

Education, Health

2015

24,036

15,891
---
BEST-PERFORMING COMPANIES BY SECTOR
| Rank | Company | Country | Sector | Reporting Year | Total Assets (US$ th) | Operating Revenue (US$ th) |
| --- | --- | --- | --- | --- | --- | --- |
| 1 | BOWLER METCALF | SA | Chemicals, rubber, plastics, non-metallic products | 2015 | 63,172 | 76,767 |
| 2 | EGYPTIAN INTERNATIONAL PHARMACEUTICALS | EG | Chemicals, rubber, plastics, non-metallic products | 2014 | 346,550 | 220,916 |
| 3 | MISR CEMENT COMPANY – QENA | EG | Chemicals, rubber, plastics, non-metallic products | 2014 | 158,809 | 161,982 |
| 4 | SASOL | SA | Chemicals, rubber, plastics, non-metallic products | 2015 | 26,528,204 | 15,466,827 |
| 5 | TRANSPACO | SA | Chemicals, rubber, plastics, non-metallic products | 2015 | 59,799 | 111,165 |
| 1 | RAUBEX GROUP | SA | Construction | 2014 | 539,674 | 624,221 |
| 2 | RESIDENCES DAR SAADA | MA | Construction | 2014 | 881,515 | 202,002 |
| 3 | CALGRO M3 HOLDINGS | SA | Construction | 2014 | 114,455 | 80,927 |
| 4 | TALAAT MOUSTAFA GROUP | EG | Construction | 2014 | 8,012,533 | 747,060 |
| 5 | PALM HILLS DEVELOPMENTS COMPANY | EG | Construction | 2014 | 2,077,350 | 323,972 |
| 1 | ADVANCED HEALTH | SA | Education, Health | 2015 | 24,036 | 15,891 |
| 2 | AFROCENTRIC INVESTMENT CORPORATION | SA | Education, Health | 2015 | 129,986 | 172,017 |
| 3 | ASCENDIS HEALTH | SA | Education, Health | 2015 | 299,034 | 233,074 |
| 4 | NETCARE | SA | Education, Health | 2015 | 2,281,432 | 2,464,803 |
| 1 | SASINI | KE | Food, beverages, tobacco | 2015 | 152,380 | 27,715 |
| 2 | SOCIETE FRIGORIFIQUE ET BRASSERIE DE TUNIS | TN | Food, beverages, tobacco | 2014 | 523,796 | 471,045 |
| 3 | BRITISH AMERICAN TOBACCO ZIMBABWE | ZW | Food, beverages, tobacco | 2014 | 27,580 | 45,916 |
| 4 | NAMIBIA BREWERIES | NA | Food, beverages, tobacco | 2015 | 142,409 | 199,551 |
| 5 | PHOENIX BEVERAGES | MU | Food, beverages, tobacco | 2015 | 116,260 | 144,502 |
| 1 | TRANSCENTURY | KE | Gas, Water, Electricity | 2015 | 213,251 | 115,803 |
| 2 | TURNALL HOLDINGS | ZW | Gas, Water, Electricity | 2014 | 46,437 | 33,881 |
| 1 | SPUR CORPORATION | SA | Hotels & restaurants | 2015 | 90,692 | 65,024 |
| 2 | ROWAD TOURISM CO. (AL ROWAD) | EG | Hotels & restaurants | 2014 | 39,571 | 2,198 |
| 3 | FAMOUS BRANDS | SA | Hotels & restaurants | 2015 | 149,946 | 268,247 |
| 4 | CRESTA MARAKANELO | BW | Hotels & restaurants | 2014 | 24,086 | 32,028 |
| 5 | GOLDEN PYRAMIDS PLAZA | EG | Hotels & restaurants | 2014 | 1,800,990 | 305,898 |
| 1 | REUNERT | SA | Machinery, equipment, furniture, recycling | 2015 | 677,210 | 618,128 |
| 2 | CSG HOLDINGS | SA | Machinery, equipment, furniture, recycling | 2014 | 38,316 | 105,707 |
| 3 | NU-WORLD HOLDINGS | SA | Machinery, equipment, furniture, recycling | 2015 | 92,619 | 161,998 |
| 4 | HOLDSPORT | SA | Machinery, equipment, furniture, recycling | 2015 | 82,069 | 107,947 |
| 5 | MISR REFRIGERATION AND AIR CONDITIONING MANUFACTURING COMPANY | EG | Machinery, equipment, furniture, recycling | 2015 | 143,980 | 178,064 |
| 1 | COMPAGNIE MINIERE DE TOUISSIT | MA | Metals & metal products | 2014 | 92,929 | 50,766 |
| 2 | TRELLIDOR HOLDINGS | SA | Metals & metal products | 2015 | 10,355 | 24,290 |
| 3 | SEPHAKU HOLDINGS | SA | Metals & metal products | 2014 | 100,149 | 64,502 |
| 4 | MERAFE RESOURCES | SA | Metals & metal products | 2015 | 344,651 | 284,855 |
| 5 | ACROW MISR METALLIC SCAFFOLDINGS AND FRAMEWORKS | EG | Metals & metal products | 2015 | 107,849 | 90,583 |
| 1 | COGNITION HOLDINGS | SA | Post & telecommunications | 2015 | 15,009 | 8,475 |
| 2 | SOCIETE NATIONALE DE TELECOMMUNICATIONS DU SENEGAL | SN | Post & telecommunications | 2014 | 2,069,092 | 1,542,561 |
| 3 | MTN GROUP | SA | Post & telecommunications | 2014 | 21,905,371 | 12,999,711 |
| 4 | SAFARICOM | KE | Post & telecommunications | 2014 | 1,699,871 | 1,774,584 |
| 5 | SOCIETE CELLCOM | TN | Post & telecommunications | 2014 | 14,794 | 22,700 |
| 1 | AFRIMAT | SA | Primary sector | 2015 | 102,590 | 122,644 |
| 2 | BEE EQUITY PARTNERS | MU | Primary sector | 2015 | 42,772 | 4,696 |
| 3 | CROOKES BROTHERS | SA | Primary sector | 2014 | 91,320 | 43,460 |
| 4 | ALTEO | MU | Primary sector | 2015 | 753,520 | 197,430 |
| 5 | SOVEREIGN FOOD INVESTMENTS | SA | Primary sector | 2014 | 103,807 | 141,825 |
| 1 | ATLAS FOR LAND RECLAMATION AND AGRICULTURAL PROCESSING | EG | Public administration & defense | 2014 | 4,958 | 1,401 |
| 2 | ZEDER INVESTMENTS | SA | Public administration & defense | 2014 | 960,553 | 751,202 |
| 3 | EGYPTIAN MODERN EDUCATION SYSTEMS | EG | Public administration & defense | 2016 | 5,595 | 1,501 |
Rank

Company

Country

Sector

Reporting Year

Total Assets
(US$ th)

Operating Revenue
(US$ th)

1

NATION MEDIA GROUP

KE

Publishing, printing

2015

124,099

120,607

2

MIX TELEMATICS

SA

Publishing, printing

2014

183,021

114,450

3

MONEYWEB HOLDINGS

SA

Publishing, printing

2015

2,246

2,091

4

CAMELOT (GHANA)

GH

Publishing, printing

2015

1,419

1,422

5

ACADEMY PRESS

NG

Publishing, printing

2015

17,920

10,703

1

REA VIPINGO PLANTATIONS

KE

Textiles, wearing apparel, leather

2014

35,878

30,435

2

FILTISAC

CI

Textiles, wearing apparel, leather

2015

95,394

80,119

3

AFRICAN & OVERSEAS ENTERPRISES

SA

Textiles, wearing apparel, leather

2015

26,815

43,661

4

ORIENTAL WEAVERS CARPET COMPANY

EG

Textiles, wearing apparel, leather

2014

927,680

815,199

5

GOLDEN TEXTILES & CLOTHES WOOL CO

EG

Textiles, wearing apparel, leather

2014

35,767

16,202

1

RHT HOLDING

MU

Transport

2015

23,269

8,842

2

RED STAR EXPRESS

NG

Transport

2014

19,389

33,966

3

GRINDROD

SA

Transport

2014

2,832,239

1,219,957

4

SANTOVA

SA

Transport

2015

63,705

17,269

5

COMPAGNIE DE TRANSPORTS AU MAROC

MA

Transport

2014

74,062

61,197

1

TRUWORTHS INTERNATIONAL

SA

Wholesale & retail trade

2015

750,678

948,985

2

LEWIS GROUP

SA

Wholesale & retail trade

2014

690,395

468,374

3

MR PRICE GROUP

SA

Wholesale & retail trade

2016

547,308

1,326,287

4

AUTOMOBILE RESEAU TUNISIEN ET SERVICES SA

TN

Wholesale & retail trade

2015

107,391

98,202

5

ARB HOLDINGS .

SA

Wholesale & retail trade

2015

104,941

176,650

1

DELTA FOR PRINTING & PACKAGING

EG

Wood, cork, paper

2014

12,890

12,834

2

MONDI

SA

Wood, cork, paper

2014

897,854

677,147

3

YORK TIMBER HOLDINGS

SA

Wood, cork, paper

2015

333,734

128,630

4

ASTRAPAK

SA

Wood, cork, paper

2014

180,185

218,881

5

SAPPI

SA

Wood, cork, paper

2015

4,913,000

5,425,000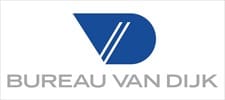 Source for data: Orbis by Bureau van Dijk