EMERGING MARKETS FOCUS
Emerging markets are leading global growth, and they are doing so by relying increasingly on domestic demand.
By Gordon Platt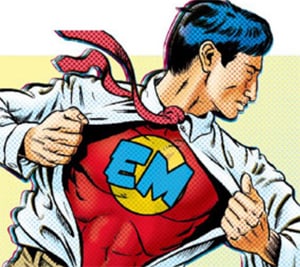 The big question global investors and economists are asking about the sharp rebound in many emerging markets is, can it last? While some emerging markets, particularly in Asia, remain reliant on exports to the developed world, their growth is increasingly coming from demand from their own consumers for material goods and better diets. More and more people in the developing world are realizing the dream of owning a car and are even finding passable roads to drive on.
The rapid growth in developing economies is throwing up some surprising anomalies—and they are creating tremendous opportunities for established multinationals. Fast-food restaurants, for example, are experiencing almost universal growth in emerging markets, according to PricewaterhouseCoopers. "The Asian culture of low-cost street food, combined with the rise of two-income households and an increasingly frenzied pace of work and school life, provides fertile ground for Western-style fast-food chains," it says in a report on the retail and consumer products sector.
Multinational retail chains are continuing to expand their operations in emerging markets. "Large, youthful populations, high interest in fashion and increasing levels of disposable income in emerging markets have attracted numerous multinational apparel chains," PricewaterhouseCoopers says.
While the big emerging markets get most of the attention from investors, a second wave of countries is moving into clearer focus, including such large economies as Indonesia, Turkey and South Africa (which will be in the spotlight as host of the 2010 World Cup).
Meanwhile, the lines are being blurred between emerging and industrialized economies as household incomes and standards of living increase. Are Mexico and South Korea developing countries? According to the International Monetary Fund, Mexico is considered a developing country, but South Korea is not. Just as economic conditions vary from one emerging market to another, they also vary considerably within each country.
Labels aside, it is the human capital of the developing world that provides the dynamism and potential for future growth that is now being spurred by a strong inflow of capital. Portfolio flows already have rebounded, with a net $50 billion of inflows to emerging market equity funds alone in the year to date as of October 21, according to Cambridge, Massachusetts-based EPFR Global. Increases in foreign direct investment are likely to follow.
Leading Global Growth
The world economy will grow 3.1% in 2010, the IMF forecast in October, but the emerging market economies are expected to expand at a 5% rate. Meanwhile, emerging markets are doing more business with one another. Latin America, for example, is benefiting from rising demand for commodities from Asia.
While the financial services industries are fairly robust in many emerging market economies, bankers remain reluctant to lend. The silver lining is that these countries have an incentive to further develop their capital markets. Local currency bond markets are thriving. China and Brazil led the reopening of the equity capital markets to initial public offerings this year.
Economic growth is created by employing more workers, using more capital or boosting productivity, says Thomas Hermann, economist in Credit Suisse's global economics research department. Emerging markets will outperform industrialized countries in all three categories, he says. "Asia is leading the way, particularly China," he says. "Significantly, China's resilience is a big plus for other countries within the region and beyond."
The more even distribution of global economic power is a key structural trend that continues to unfold in the global economy, Hermann says. The financial crisis, and especially its causes, most notably the unsustainable pace of debt increases, are accelerating this trend, as they are constraining growth in several of the mature economies, he says.
Domestic-led growth in emerging markets is set to succeed debt-fueled US private consumption as the most important driver of global economic growth over the coming years, Hermann says. Meanwhile, commodity prices will be supported by a structural uptrend in global demand, and this will stimulate commodity-exporting economies, such as Brazil, he says.
Latin America and Asia have benefited from aggressive stimulus programs this year that have helped to boost domestic consumption in these regions. The oil-exporting countries of the Middle East also drew down ample reserves to counteract the effects of the global recession. Rising oil prices this year have given the region a major lift in confidence.
Even the economies of the hardest hit regions during the global crisis, Africa and Central and Eastern Europe, are seeing economic growth begin to return. While portfolio flows are returning, development assistance has taken a hit from the recession in the developed world.
Emerging markets will need to maintain respectable growth rates in the right mix of industries to create more employment for their growing populations. They also face enormous problems of rapid urbanization, a general lack of adequate infrastructure, and pollution that is getting worse as more cars take to the roads.
While progress comes at a price, it can also lead to a massive rise in living standards. Emerging markets are succeeding with market-led policies that enable the people to choose and improve their own destinies. The pace of reforms and success varies from one emerging market to the next, but the overall result is undeniably impressive.
Cover Story: Asia Prepares To Unleash Its Full Potential
Cover Story: Opportunity Knocks
Cover Story: Rising Oil Prices Boost Confidence
Cover Story: Africa Leads The Way To A New Era