Political uncertainty and a slowing privatization plan are threatening to dim Polands appeal to foreign investors.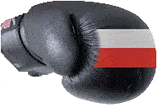 Corporate and capital market investors contemplating a leap into central Europe have long looked to Poland as a first port of call. But while there are still plenty of opportunities, both for new development and for buying existing assets, there are increasing questions over whether investors will want toor even be able totake advantage.
Investment is being stifled by an ambiguous political situation and an unclear economic future. The future of the coalition government is as yet uncertain, and the existing government has shown a tendency to protectionism and decelerating the pace of privatization.
Foreign investment is critical to the further development of the Polish market, but the country is also facing stiff competition for such investment from its neighbors. In addition, the political uncertainty and the protectionist attitude of the government have hindered the development of what had been a promising growth market.
After the elections in September 2005, the minority winning party, the Law and Justice party (PiS), began coalition talks with a number of other parties and finally reached a stabilization pact with two populist parties early this year. As this magazine was going to press, a final coalition agreement was expected to be reached between the PiS and one or two of the populist parties.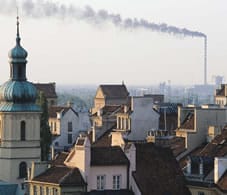 How the investment climate will change under the new government is still unclear. Jeff Gable, senior strategist for eastern Europe at Barclays Capital, says: It appears that foreign policy is not a high priority for the government, and that is really a missed opportunity. The new government has already managed to pick fights with the EC, and they could have the diplomatic door shut quite firmly if that continues. That is disappointing for a country of 40 million people.
Lucy Bethell, a currency strategist at Royal Bank of Scotland, points out that, economically, the picture is actually quite good for Poland: The outlook is difficult at the moment because the political situation is highly uncertain. But because the economy is doing so well, we will get to a point where the market can look beyond politics and, in weighing currency and investments, look just to the economy, which is reasonably solid.
Gable comments, Poland has one of the lowest inflation levels in the EU, and it looks likely to remain there. At the same time the economy has been growing rapidly. We are now in a period where the economy is able to grow in the 4%-to-5% range, all of which makes for a pretty good investment picture, he notes.

Foreign Investment Provides Key

In 2005 Poland attracted significant levels of foreign direct investment (FDI), much of which went into smaller-scale direct investments. Two key factors bolstered the numbers: the underlying smaller investment stories and the governments privatization program. What we saw was not so much strategic foreign investments in existing assets, but rather a number of IPOs that investors could invest in, one analyst explains.

But the government has already suggested that privatization may be curtailed. The analyst continues: In terms of FDI figures, we get the sense that it may indeed slow down. We probably will not see figures like we saw in the last couple of years. But this does not necessarily mean greenfield development will slow; rather, foreign ownership of Polish assets may not grow dramatically.

Poland Passes the Screen Test

There are some specific sectors that have been quite successful at attracting FDI and look set to continue to grow over the coming year. For example, Poland has established itself as a center of excellence for consumer electronics manufacturing. In 2005 South Korean firm LG Philips invested about $500 million in a greenfield liquid crystal display (LCD) TV plant, which is expected to start operations soon, and is believed to be planning the construction of two more LCD and plasma display panel (PDP) TV plants in Wroclaw, southern Poland, in the next couple of years.
Following this investment, six more LCD firms announced plans to build manufacturing plants in the country, including Sharp Electronics, which recently unveiled expected greenfield investments of $181 million in Poland by 2010, including an initial investment of $53 million this year for an LCD plant in Torun, central Poland.

Capital Markets Feel the Pinch

In common with other sectors, capital markets are also unsettled as a result of the continuing political uncertainty. Despite this, however financial market investors are still bullish. Ivailo Vesselinov, a senior Eastern Europe, Middle East and Africa (EEMEA) economist in emerging markets research at Dresdner Kleinwort Wasserstein, points out: If you look at underlying economics, there is room for the central bank to cut the interest rate further, and we see a likelihood for at least one more rate cut of 25 basis points. That is contributing to more inflows into the market.

The bond markets had an enormous rally over the past year with the interest rate cuts through the year. But we may see a little less happening in the markets this year, says Gable. With the political ambiguity and recent attempts by the government to curb the influence of the central bank, it has really stopped the central bank from being more aggressive in cutting rates, according to Vesselinov. If we get an indication from the Polish central bank that there will be no more monetary easing, then there is likely to be a deterioration in sentiment and some outflows from the fixed-income market, he says.

On the equities side, one analyst who asked not to be named says it will be interesting to see how portfolios move this year. Last year was strong for Polish equities. The policies the current government is trying to implement are likely to be positive for equity because the main goals are to reduce unemployment and make Poland a rosy place to invest. Making the judicial framework more consistent and more attractive is good for domestic companies and, by extension, good for those investors looking at Polish equities.

Banking on the Banks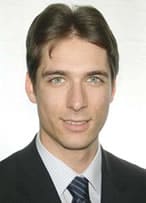 Vesselinov:There
will not be any
changes or reversals
of privatization

The past few years have seen great changes in the Polish banking and financial infrastructure. Ivailo Vesselinov, a senior Eastern Europe, Middle East and Africa (EEMEA) economist in emerging markets research at Dresdner Kleinwort Wasserstein, explains: As far as banking structure is concerned, the major changes have already happened. Most of the assets are now in foreign hands, and this has stabilized the banking sector quite a bit.
Alise Ross, an analyst at Standard & Poors, says that the Polish banking sector is showing signs of recovery after a prolonged period of economic weakness and credit and operational restructuring. The rapid modernization and restructuring initiated by foreign strategic shareholders after privatization is proving valuable as Polish banks jostle to gain market share by providing a widening range of products and services, she says.
Overall, the commercial banking sectors financial performance is benefiting from managerial and operational integration with strategic foreign shareholders and improved credit portfolio risk management, says Ross. But improvements in creditworthiness are not keeping pace. According to Ross, although the banking
sectors health improved in 2004, there are still significant asset-quality issues, most notably continuing poor loan quality. The ability of banks to benefit from growing credit demand while maintaining a balance between the risk-reward relationships as competition increases and the industry matures is a concern, she says.
While many banking assets have been snapped up by foreign investors, the next phaseconsolidationbegan with a clash recently, as the Polish government opposed an EC-approved merger that would see the second- and third-largest banks combined. The issue arose with the proposed merger of Italys UniCredit, which owns Polands second-largest bank, Pekao Bank, and Germanys HypoVereinsbank (HVB), which owns BPH Bank, the third-largest in Poland. By combining the assets of the two institutions, this merger will create the largest banking entity in terms of assets in Poland, with the combined group holding 21% of all banking assets in the country. In addition, the two will almost catch up with market leader PKO BP in terms of branch network. PKO BP is majority state-owned.
Prior to approving the deal, the EC competition commission noted that the merger of UniCredit and HVB would have the most impact on the Polish market but concluded that on a Polish regional level competition would remain strong. The Polish government, however, did not agree. The actions of the government in opposing the merger led to the competition commission launching an infringement procedure against the Polish government on March 8. On April 11 the government and UniCredit reached an agreement, and the deal is now expected to go forward.
According to Vesselinov at DrKW, the merger issue did create some fear in the minds of investors over just how open the Polish government is to foreign competition. There is a lot of noise at the moment, especially with the UniCredit-HVB deal, he says. But there will not be any changes or reversals of privatization. There is some pressure in the Law and Justice party to keep assets in Polish hands, but on the whole there are no illusions in this government or in any other party that foreign investment is essential. It has clearly played a very important role in getting Poland to the point it is at today and will continue to be critical to the development of the Polish market and economy.

Denise Bedell