MILESTONES: UKRAINE
By Kim Iskyan
The IMF's $15 billion loan program to Ukraine looks increasingly likely to be suspended at least until parliamentary elections in October 2012, following an early November visit by the IMF that ended without recommending the resumption of lending.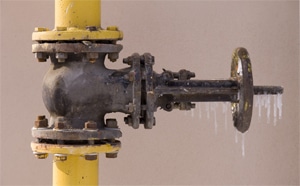 Deadlock over gas tariffs
Highlighting the impasse between the Fund and the government, a few weeks later the head of Ukraine's central bank suggested the two sides scrap the current program and work out a completely new agreement.
What stands in the way of a resumption in lending is ostensibly the obscure issue of household gas tariffs. In February 2011, as a condition for lending, the IMF—at the request of the Ukrainian government—agreed to substitute a 30% increase in tariffs by the end of June, for the originally mandated 50% increase in April. The IMF views improving the financial health of state gas company Naftohaz Ukrainy as critical to the country's fiscal health and has demanded that the government reduce subsidies to the company and hike consumer gas tariffs to bring them in line with broader market rates.
But Ukrainian President Viktor Yanukovych, wary of harming the prospects of his Regions of Ukraine party in the October elections, has not implemented the tariff increase but has opted to pursue the same objective by trying to convince Russian gas firm Gazprom, which is Nafohaz Ukrainy's main supplier, to reduce its rates on gas exports to Ukraine. He has not yet convinced them, and it is unclear whether the IMF would accept cheaper Russian gas as a substitute for forcing consumers in Ukraine to pay market rates for gas.
Ukraine doesn't need the IMF's money just now. But Yanukovych's hand may be forced if a global economic slowdown hits steel exports, a key source of foreign earnings. In the event of a liquidity squeeze and a flight from market risk, Ukrainian borrowers would be cut off—and the IMF might be one of the few lenders around. It may not be long before Yanukovych is unable to ignore economic realities in favor of political positioning.