INDIA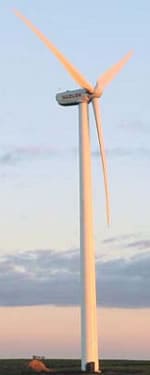 Winds of change: India Inc. is on a spending spree

Foreign direct investment (FDI) into India has hit a new record high after growing at the fastest rate ever. For the fiscal year to March 2007 FDI reached $15 billion. According to the Indian finance ministry, these figures do not reflect re-investment of earnings by foreign companies.
FDI inflows to India normally come in below the governments target for the year. This time the actual FDI inflows comfortably exceeded the governments $12 billion target. FDI inflows have shown a growth of 270% over the preceding year, when inflows were $5.5 billion. For the new fiscal year of 2007-2008, a new aggressive FDI target has been set at $25 billion. In addition to FDI, foreign portfolio investors have invested around $8 billion during 2006 in the Indian stock market.
Foreign portfolio investors optimism in India has been well rewarded thanks to the boom in Indian equity values. According to figures released by the Securities and Exchange Board of India (SEBI), in April 2007 the market value of foreign institutional investments in Indian equities stands at $119 billion compared with cumulative investments at cost amounting to $51 billion. There are a total of 992 foreign institutional investors active in India at this point.
Investments from Indian companies overseas, too, are on the rise. Indian companies have attempted a growing number of acquisitions, especially in Europe, in industries such as pharmaceuticals, base metals and software over the past several years. Now the alternative-energy industry can be added to that list. Suzlon Energy, Asias largest and the worlds fifth-largest integrated wind power company, has begun the acquisition process of a large stake in German wind turbine maker REpower Systems. Suzlon is competing with French nuclear energy company Areva for a controlling stake in REpower. Suzlon and its partner, Portuguese company Martifer, currently own 25% of REpower, while Areva controls 30%. The REpower acquisition has been valued at 1.23 billion at Suzlons latest offer price of 150 per share. It hopes to pick up another 7.7% stake in the German company at this price. The Indian company already has worked out a 1 billion line of credit from ABN AMRO to fund a 100% takeover of REpower.

Aaron Chaze