DR NEWS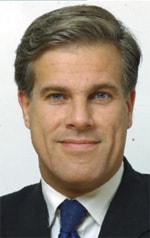 Patrick Colle

Companies from South Korea, India, China and Taiwan will make Asia the main source of capital raising using depositary receipts in 2005, says Patrick Colle, global head of ADRs at JPMorgan. Asian issuers will account for 60% to 65% of the volume of new issuance in DRs this year, with a number of high-technology issues from China expected to be floated, Colle says. JPMorgan was mandated ADR bank on 50% of all initial public offerings of ADRs from China in 2004.
Many large Russian DR issues already have been placed and more are likely, while Brazilian companies also may be active in the ADR capital markets, according to Colle. The new-issue pipeline is strong, he says. Meanwhile, factors are in place to continue the 20-year secular trend toward increased trading and investment, including a sustained expansion of the global economy, reviving corporate profitability in many countries and the weak US dollar, he says.
The average US investor has 14% of his portfolio allocated to foreign securities, which is still fairly low, Colle says. The foreign allocation should be about 20% to 25%, which means there is still a lot of upside potential, he says. Many US funds need the ADR vehicle to take exposure in foreign issues, while the growth of separately managed or wrap accounts investing in ADRs is adding to market liquidity. As liquidity grows, investors become more comfortable, Colle says, making it likely that the trend toward increased trading will continue.

Gordon Platt