BRAZIL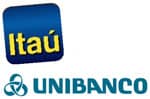 Brazil's banks continued their consolidation trend, with the most recent deal in November creating Latin America's largest financial group. Itaú, Brazil's second-largest non-state-owned bank, announced its acquisition of Unibanco, the country's third-largest, in a stock transaction valued at some $12.5 billion. The new group, Itaú Unibanco Holding, will have combined assets of $261.4 billion. Itaú Unibanco Holding, which will continue to use both brands over the medium term, will be 66% owned by Itaú and 5.4% by Bank of America.
Once beholden to economic guidelines put forth by such multilateral lenders as the International Monetary Fund and the World Bank, Brazil now seeks a more active voice within such agencies. President Luiz Inácio Lula da Silva says Brazil and other emerging markets should have a greater role in order to express the concerns of the world's poor and to reflect the growing impact of emerging markets on global finances. Lula proposes a major overhaul of the global financial system, including expanding the G-20 to include another 15 emerging market nations. Brazil would like an expanded G-20 to take over the G-7's current leadership role in discussing global financial strategies.
UK-based Standard Chartered agreed to acquire Lehman Brothers' Brazilian assets, valued at around $4.3 million, for an undisclosed sum. The deal will be completed through Standard Chartered's local subsidiary, adding certain fixed assets and a team of 14 market specialists. The transaction was set to close in late November.
The Brazilian government has warned companies that dabbled in foreign exchange derivatives not to expect a bail-out on account of hefty losses. Votorantim, Sadia and Aracruz are among large Brazilian companies that took massive losses on derivatives contracts. After surging strongly against the dollar last year, the real has tumbled 30% since August's nine-year high. Finance minister Guido Mantega says companies will have to pay the price for risky investments, though noting the government will ensure that there is enough credit and liquidity available to face their losses and continue their investment programs.
Antonio Guerrero