CHINA

Chinas central bank has pledged to restrain runaway investment and prevent asset bubbles from creating more bad loans.The People's Bank of China said it would fight inflation and dampen loan growth by increasing the ratio of deposits financial institutions must keep at the central bank.The announcement was
interpreted as evidence that steps taken thus far have failed to curb inflation, loan growth, money supply or fixed-assetinvestment, which rose 53% in the first two months of 2004.
In an effort to shore up the countrys massively underfunded pensions, Chinas national welfare fund will triple its equity holdings from 5% to 15% of its portfolio. In the past, the funds portfolio has consisted mainly of conservative investments such as treasury bonds. But Chinas large aging population and widening pension gap are pressuring the fund to improve its performance.
China Life Group, parent of China Life Insurance, will pay $8.2 million in fines and back taxes following a Chinese government audit of the company last year.Among other things, the audit uncovered fudged expenses to reduce taxes and the use of unauthorized private accounts to buy assets. Opinion is divided on whether the insurer should have mentioned the audit ahead of its listing on the Hong Kong and New York stock exchanges late last yearthe largest IPO of 2003. Lucent Technologies dismissed four top executives in China including the head of its China operations, saying it uncovered evidence the company had violated US law by paying bribes. Last year
Lucent earned 11% of its worldwide revenue from China, where it builds wireless and wireline networks.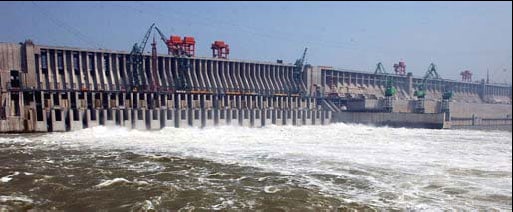 China said it discovered 280 million tons of oil in the northeast, a discovery that could stem declining output from the countrys oilfields. Rapid economic growth has lifted Chinas oil consumption, fueling a rise in global petroleum demand and increasing the countrys reliance on foreign oil. China imports about one-third of its oil and expects to import half by 2010.

Winter Wright