China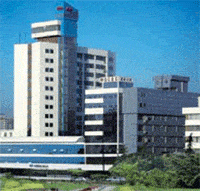 CNPC: Buying into Russias
Rosneft

Chinas economy continues to grow at a furious pace. In the second quarter it swelled by 11.3% over the same period last year, its highest increase in more than a decade. The faster growth rate comes in spite of new government restrictions on loans, recent increases in interest and reserve rates, and other measures to cool the economy. Fixed-asset investment rose quickly, up 29.5% thus far in 2006, and fears have intensified that the Chinese economy is overheating. In response, the government is likely to employ further rate increases and other tightening measures. Such measures may target foreign direct investment, particularly in real estate.
Unsurprisingly, interest in public stock offerings on Chinas domestic stock markets is as intense as ever. In July Daqin Railway Company raised $1.9 billion in an IPO that was more than nine times oversubscribed. The IPO is one of several successful stock offerings since the government lifted a one-year ban on domestic stock sales in May. As a further boost for Chinas domestic stock markets, the Industrial and Commercial Bank of China (ICBC), Chinas largest bank, received regulatory approval in July for a dual listing in Hong Kong and Shanghai.
State-owned China National Petroleum Corporation (CNPC), Chinas largest oil company, announced on July 19 that it would invest $500 million to purchase stock in the Russian oil company Rosneft. CNPC said the agreement would deepen the relationship between the two companies, but critics have questioned if CNPCs stake will be big enough to give it influence over Rosneft.
Hainan Airlines, Chinas fourth-largest airline by number of planes, raised $700 million in a private equity sale in late June. The company will use the newly raised capital to further expand its fleet as it seeks to compete with Chinas three largest airlines. Following the placement, Grand China Airlines Holdings replaced billionaire George Soros as the airlines largest shareholder. Chinas Caijing magazine reported in July that Grand China may buy all public stock of Hainan Airlines before its own IPO in 2007. The largest shareholder of Grand China is the Hainan government.

Thomas Clouse