INDIA


TWO STEPS FORWARD, ONE STEP BACK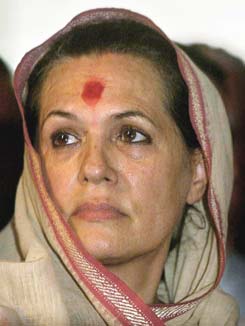 For the first time since 1995-1996 the Indian governments revenues exceeded its budget estimates, leading to unprecedented collections, according to figures released in May. Collections for fiscal 2003-2004 grew 18% over the preceding year to reach $56.03 billion, comfortably exceeding the budgeted estimate of $55.4 billion. Direct taxesincome, wealth and corporate tax came in at $23.26 billion, $284 million higher than revised budget estimates, with corporate taxes doubling to $14.2 billion.
While that represents good news for the Indian economy, it was more than offset by investor anxiety following the countrys general election in early May. Foreign institutional investors rushed to dump Indian equities after the ruling, business-friendly National Democratic Alliance was ousted in a dramatic electoral reversal. Institutions are anxious because the new coalition government includes some communist members who are opposed to fiscal reform and privatization. Between the start of the electoral process on May 3 and the announcement of results on May 13 foreign institutions sold around $350 million of stock. Within two days of the results they had sold another $500 million of stock.The moves make a substantial dent in the nearly $11 billion they had brought in between April 2003 and April 2004.The same fears led to the major equity indexes experiencing their worst-ever one-day fall on May 17, with the leading index, the BSE Sensex, falling 15.5% intra-day before ending the day down 11.14% at 4505. Stocks recovered after Sonia Gandhi announced that she would not become prime minister.
Auto component manufacturers had reason to cheer as auto component exports from India during fiscal 2003-2004 exceeded $1 billion for the first time evera 32% year-on-year growth.The growth of exports is being driven by international auto companies such as Ford and Volkswagen, which have set up procurement offices in India where manufacturing costs are reputed to be 20%-30% cheaper than in the US.The auto industry also reached a milestone in fiscal 2003-2004 as domestic passenger vehicle sales surpassed one million units for the first time.

RUSSIA: OIL INDUSTRY MAY HAVE TROUBLED TIMES AHEAD

President Vladimir Putin was inaugurated for a second term on May 7, pledging to create the foundations of a multiparty political system. Putin may have scored an easy victory in the election, but he faces some tough challenges. In April, oil output reached a new post-Soviet high, exceeding nine million barrels per day for the first time in more than 10 years and underscoring Russias position as the worlds second-largest oil exporter after Saudi Arabia. But the prospects of continued growth are clouded by the governments attack on Yukos, the source of much of Russias recent strong oil production growth. A syndicate of banks warnedand Standard & Poors confirmedin late April that Yukos could be in danger of defaulting on a $1 billion loan, after a court froze the companys assets following a $3.5 billion tax claimagainst which Yukos is appealing . Frances Total was rumored to be interested in purchasing a 25% stake in Sibneft, which is still in the midst of unwinding its merger with Yukos. Russias central bank shifted from focusing on the exchange rate of the ruble versus the dollar to instead using a basket of currencies. Efforts to talk down the ruble appear to be politically driven, though, and not justified by macroeconomic factors. For many in Russia, however, the most pressing issues are microeconomic: A study by global consultancy Watson Wyatt found that executives at Russias largest companies are the highest paid in Europe, while the average Russian laborer takes home less than a tenth of the pay packet of his Western European counterpart.

Kim Iskyan


CHINA:ANXIETY GROWS OVER RISING PRICES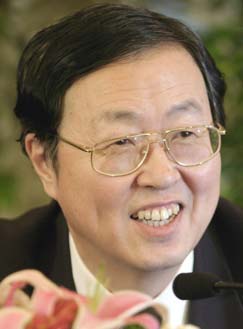 Consumer prices rose at their fastest rate in seven years in April, fueling speculation that China will raise interest rates to dampen inflation. The consumer price index rose 3.8% year-on-year, well above the governments 3% target. The central bank has already curbed bank lending to the auto, steel and real estate industries and is extending the curbs to printing and textiles.
Chinas rapid economic expansion is pushing its demand for oil to record levels and exposing world energy markets to increasing volatility, says a report by Cambridge Energy Associates. China needs oil for the boilers and generators powering its fast-growing manufacturing sector, which makes its demand more volatile than in Europe or the US, where oil is used mainly for transportation. Chinas rising energy use has already pushed up global petroleum demand, but if economic growth slows abruptly, global oil markets will feel the pinch. Cambridge says Chinas oil imports could begin dropping this year as quickly as they rose in 2003.
The EU may issue its first legal challenge to China under WTO if Beijing fails to drop export restrictions driving up coke prices. China supplies one-third of Europes coke, a material needed to transform iron ore into steel. Export restrictions have increased the price of Chinese coke fivefold over the past two years, forcing shutdowns at European coking operations. China says the restrictions protect a scarce national resource and curb environmental impacts. Failure to resolve the impasse could allow Brussels to impose economic sanctions on Chinese coke exporters.
After a 20-year building boom on the mainland, Chinese construction firms are going global. In August, China Construction America will break ground on a $190-million retail/office complex in Harlem, New York City, while Shanghai Construction Group begins work on a $110 million office building in Flushing, also in New York City. Last year, Chinese construction companies won $17.7 billion in international contracts, a 17% increase over 2002.

Winter Wrigh


BRAZIL


ROLLER-COASTER RIDE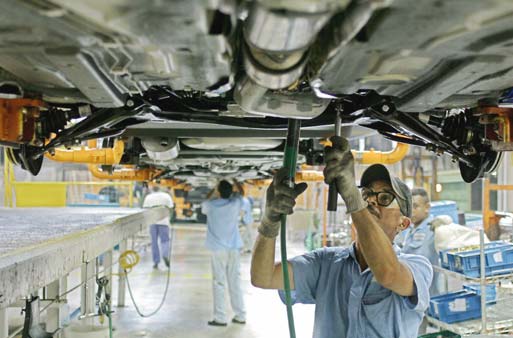 After a promising start to the year, Brazil has been enduring some choppy times in the past month. Despite wavering confidence on the part of many international investors, however, key economic indicators are still pointing in the right direction. Exports are up, and the economy is set to post modest growth this year, aided by president Luiz Incio Lula da Silvas relentless trade promotion efforts. Foreign minister Celso Amorim also announced an Arab-South American summit to be held in Brazil in December.
Lula himself became embroiled in a row after a New York Times reporter hinted at his alleged drinking problem. While tempers flared and the president moved to revoke the journalists visain what threatened to become an international incidentthe situation was later resolved, with Lula backing down.
The strong performance of federal tax revenue during the first four months of the year has prompted market analysts to predict that the government will meet its 2004 fiscal targets. Federal tax revenue during the four-month period was 102.6 billion reais ($32.8 billion).The data, released in May, showed a 5.6% increase over the same period last year and topped the governments own forecasts by 1.6 billion reais ($511.1 million).
Furthermore, Marchs strong 11.9% year-on-year rise in the national industrial production index suggested that the economy is rebounding at a faster-than-expected pace, with growth resuming with little inflationary threat.
Corporate earnings reports for the first quarter of this year, released in May, confirmed the economic recovery. Perdigao, one of Latin Americas largest food companies, for example, announced record net income of 80.3 million reais ($26.6 million), with export revenues up 52.5%. Eletrobras, Brazils largest power generator, reported consolidated net income of 445 million reais, compared with a 228 million reais loss in the same quarter last year.The situation sparked renewed interest in Brazilian equities, in marked contrast to Mays sell-off in Brazilian debt markets on fears of further rate tightening.

Santiago Fittipaldi